Jamie Shaw tells Sleaford Town squad to 'enjoy' final game before lockdown
Greens make trek to Loughborough this evening...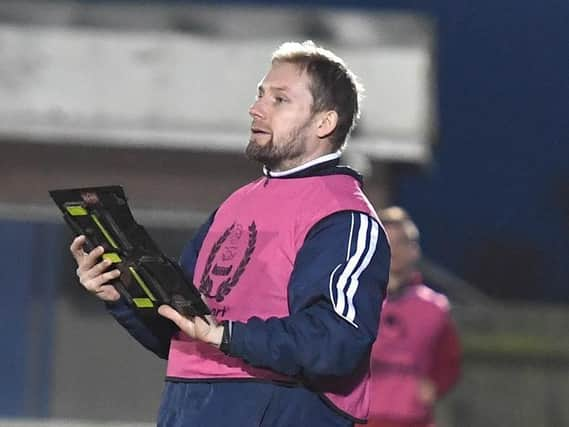 Jamie Shaw has told his Sleaford Town side to 'enjoy' tonight's clash at Loughborough University... as it may be their last for a while.
For the 18th-placed Greens, travelling to Leicestershire to take on a side fourth in the United Counties League Premier Division on a Tuesday night looks a tough prospect.
"It'll possibly be our last game for a while," he said.
"We have to enjoy it, we don't know when we'll be playing again. You miss it when it's not available."
While Shaw wants his squad to enjoy the game, he admits that the trek is 'not ideal' in midweek.
He added: "Everybody rushing round trying to get off work, it's not ideal but, for the league's point of view, they want to get all the fixtures in.
"It'll mean a bit of reshuffling and I'm confident we'll do that to the best of our ability.
"They're a fantastic side, fantastic set up, so it'll be good from that perspective."
Kick off will be at 7.45pm.