Jamie Shaw welcomes suggestions Sleaford Town could kick off next season in September
Jamie Shaw has welcomed suggestions that the new UCL Premier Division season could kick off in September.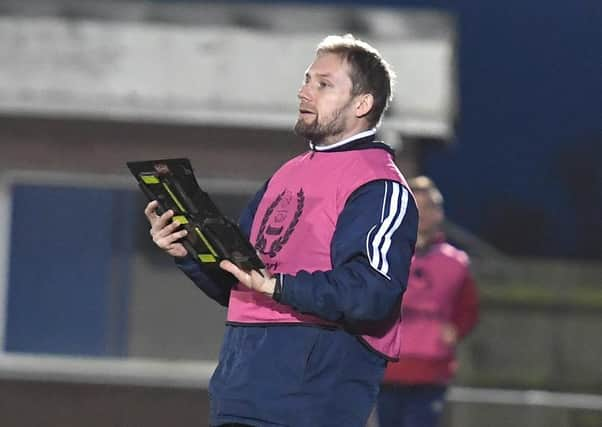 The first was the usual August kick off, the second being the campaign beginning slightly later, in either September or October.
A November to January start date was the third scenario which, due to so much of the season being missed, may see teams face each other just once, or leagues split into smaller regionalised divisions.
The final scenario, no football until after January, would suggest the season would not go ahead.
"I've read a lot of different reports and it depends how you see it," Sleaford Town manager Shaw said.
"The return in September would be really good. We're all expecting a risk assessment document to come through which sets out a number of scenarios and how we would work around those. That would give us an idea of expectations.
"The September to October scenario is the one they're referring to as the 'most likely'. The normal August scenario is the one everyone, including the FA, said wasn't going to happen."
Shaw told The Standard that, if the Government deems September-October as an appropriate time for non-league clubs to play football again following the COVID-19 pandemic, the Greens would be looking at returning to training next month.
"We as a group spoke on WhatsApp afterwards and said when we get a bit more guidance and the documents start coming through we'll look to return to training in the middle of July. Hopefully, at that point, we'll have a little more information as to whether we can have groups of more than six trainig in one group."