Kenty's column: Premier League title won't be heading to Liverpool - but it doesn't make them a bad team
In the late nineties and early noughties, the rivalry between Manchester United and Arsenal at the top of the English game was ferocious and incredibly competitive.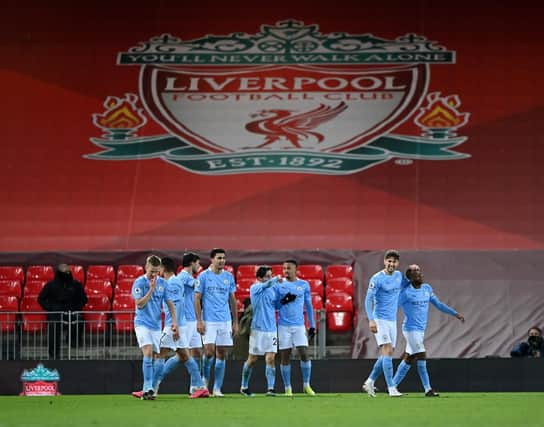 Both teams were led by iconic managers on the side-line and inspirational captains in the midfield as they went to war, sometimes literally.
Over a nine year period, the title went to either the red side of Manchester or the red side of North London with Fergie's men taking home six titles to Wenger's three.
Though United were the more successful force, they didn't have it their own way. Arsenal won the league by a single point in 1998 before United responded and again won it by just one point the year later. That was the first of three United titles in a row before Arsenal responded, finishing a whopping ten points clear of United the following season.
Then guess what happened? United regrouped, bounced back and won the 2002-2003 title, finishing five points clear of Wenger's men.
I know what you're thinking, why the history lesson? Well, this is written in the aftermath of Liverpool's 4-1 defeat the hands of Manchester City which leaves them all but out of the title race already.
It looks incredibly unlikely that the defending champions will regain their title. They were unbeaten in 68 league games at Anfield up until last month but have now lost three in a row.
The aura around Jurgen Klopp's team has faded and the inevitable discussion has now started about whether this is the end of the road for this team and their time challenging for the title.
Frankly, that's just nonsense. Liverpool and Manchester City are the two best sides in the country, even though the league table may not show it at the moment. There was just a point between them when City won the league in 2019, the same year Liverpool won the Champions League. Last season, Liverpool romped to the title but Pep Guardiola and the Citizens deserve enormous credit for responding in the way they have.
No doubt Liverpool will be back next season too. You don't become a bad team over night. They've had terrible luck with injuries this campaign and will no doubt add at least one or two clever signings in the summer.
It's far too early to write them off completely. History shows us that this is sometimes how it goes.
Get the latest sports news here.