Kettering Town assistant John Ramshaw disappointed not to beat 'massive club' Boston United
Pilgrims and Poppies played out 2-2 draw...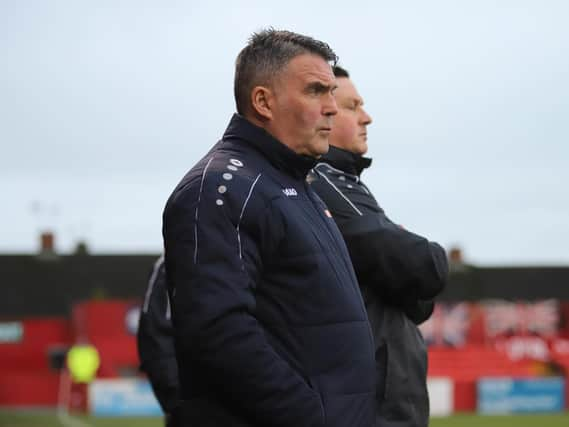 Kettering Town assistant manager John Ramshaw felt disappointed his side couldn't leave Boston United with three points.
"Let's put things into perspective," Ramshaw told the Northamptonshire Telegraph.
"Boston are a massive club, with a massive wage bill and they have a lot of contracted players.
"And we are of the opinion that we didn't play well but we have come away with a point and we obviously led 2-0 and felt comfortable for a time.
"Are we disappointed? Yes, I guess we are a little bit but the reality is that if somebody offers you a point away from home at kick-off then you'd probably take it.
"We have now had three games away from home on the bounce and haven't lost, which I think is commendable.
"I would like to think we are moving in the right direction. We still have work to do but we are going the right way."