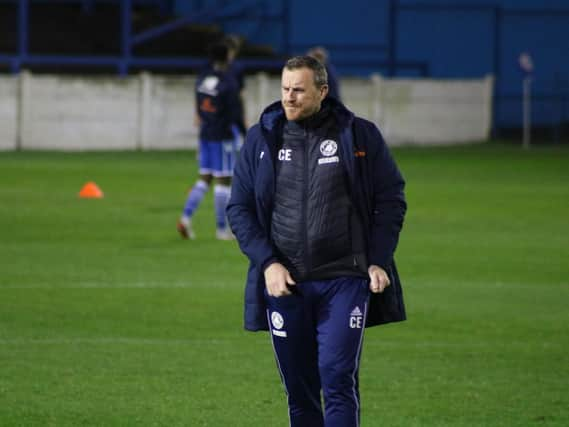 The Pilgrims went into a two week period of self isolation last Saturday after an unnamed squad member was found to have coronavirus.
Last weekend's trip to AFC Fylde and home clash with Kettering Town, as well as today's scheduled match against Spennymoor Town had to be postponed.
United will now return to action at Fylde next Saturday (November 28), and Elliott hopes to have a full squad to select from.
"He had a few days off feeling tired, but I spoke to him yesterday," Elliott said.
"Fingers crossed he's ok for the weekend and good to train next week.
"Hopefully, we can start training and getting on with it."
United hope they will be able to get a light session in next Friday evening ahead of their trip to the north west.
This will be the second time United have returned to action following a fortnight of isolation, where players cannot train together and are forced to keep themselves fit.
Elliott was delighted with the way his side returned on the previous occasion, beating AFC Telford United 3-2, and hopes for a similar response.
"Hayden (Clifton, sports rehabilitator) knows more than me, but it takes a few weeks to come out of your system and these players have to adapt," Elliott added.
"The Telford game, we had six players who were positive a few weeks before and they were brilliant.
"Fair play to the players for cracking on with it without fuss."
With no fixture today Elliott is planning to stream today's clash between Guiseley and Gloucester City.
And the United boss has been making the most of being able to cast an eye over opponents.
"It's good, the streaming, to be fair," he said. "A good chance to watch a game.
"I was a bit crazy last week, I had two games on the go, two laptops with different matches.
"I need to calm down with that."