Leeds legends do not disappoint eager sports fans at Legion venue
The organiser of a personal appearance event in Sleaford saw three Leeds United footballing legends entertain an audience of up to 140 guests on the afternoon of March 8.
Local builder Jason Garfoot arranged for paying guests to meet the Leeds trio at The Legionnaires Club in town.
They were Paul Reaney, ex-Scottish international Eddie Gray and former England player Norman Hunter, who was part of the 1966 World Cup squad.
Jason secured the appearances after going to many such shows featuring sporting VIPs.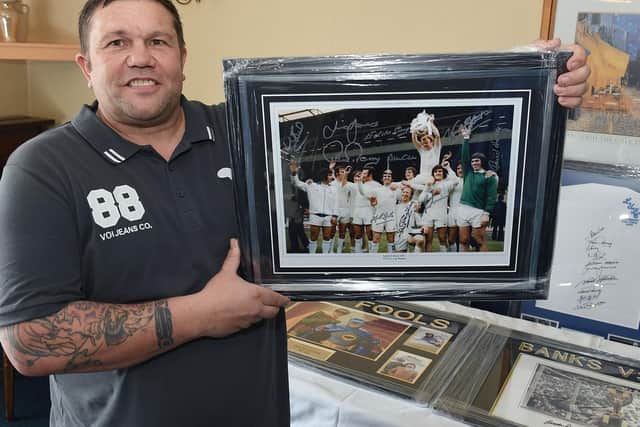 "I love to collect sport and film memorabilia as a hobby," he said.
"I have got talking to people who do these shows and thought we have never really had one as high profile as this in Sleaford. There are a lot of Leeds United fans in town - I am a fan."
Jason said the day went really well and praised the staff at the Legionnaires Club, commenting: "I couldn't of asked more of the people who turned up and for my first show. It was amazing and the feedback I got was awesome.
"It was a good turn out and the Leeds legends were on the ball - excuse the pun."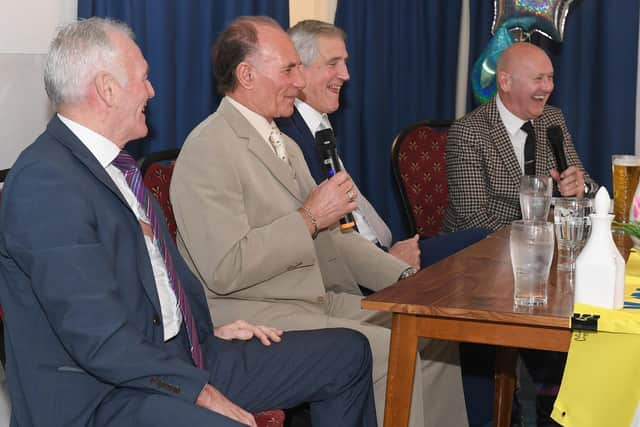 He has been preparing for his second VIP event, when ex-boxer Ricky Hatton would visit the venue on April 26, from 1-5pm.
Speaking this week, Jason said: "Word today is Ricky is still happy and is all for making this show to go on.
"We are not sure what's around the corner but we are all aiming to make this afternoon happen.
"Spoken to the legionnaires club and they are the same as long as they are allowed to trade.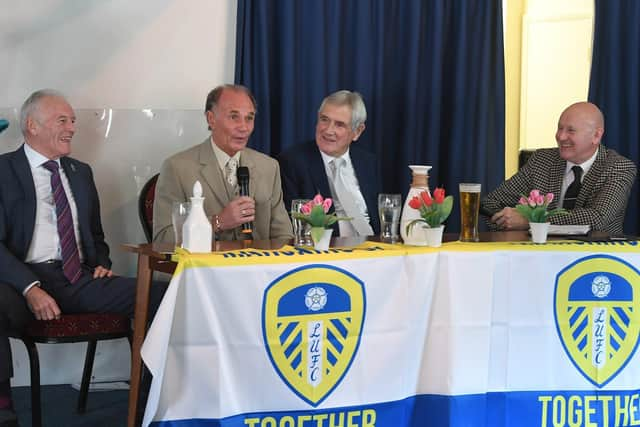 This will again be compered by comedian Jed Stone. Jason said: "He is a well-known compere and he had the crowd at his beck and call - absolutely brilliant.
"If it goes like Sunday we are all in for a very good day again and we have Frank Bruno coming in September."
He would also like to arrange for another celebrity to visit in July and another in late November or early December.
Get tickets from the Legionnaires Club, Total Sport and Supplements in Bristol Arcade, via his Facebook page or call 07813 038658.