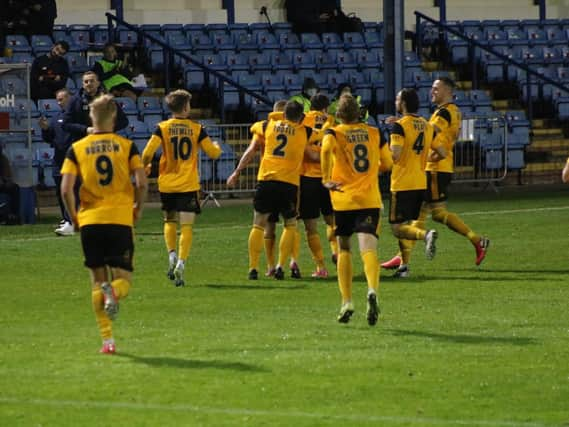 Gloucester sit top the table but suffered their first defeat of the campaign last night as they were beaten 1-0 at Gateshead, while Fylde dropped to third following a 1-1 draw at Leamington.
Manager Elliott is hoping to get his side together for a 'light session' on Friday as they look to put a month of seven postponements and one abandonment behind them.
"Obviously, my concern straight away is that we've had two weeks without training and they're both full time teams playing really well," Elliott told The Standard.
"It doesn't get much tougher but there's no point getting picky about it. Let's just get on with it, we've got to face a lot of challenges.
"Circumstances, ideally, would be different. But again it's just this type of season and I think let's just crack on with it really.
"We've got good team. Fingers crossed the lads have kept themselves fit and sharp and ready to go."
United, still unbeaten this season, last played a completed match on October 31, the 1-0 victory at Southport.
November has been a month like no other with floodlight failure and Covid-19 forcing so many postponements.
The Pilgrims also led 2-0 at Darlington before the game was abandoned in the 87th minute due to an injury.