Lincs League season declared null and void... but plans in place for alternative competition
Clubs could compete in North and South divisions if grassroots football is able to resume...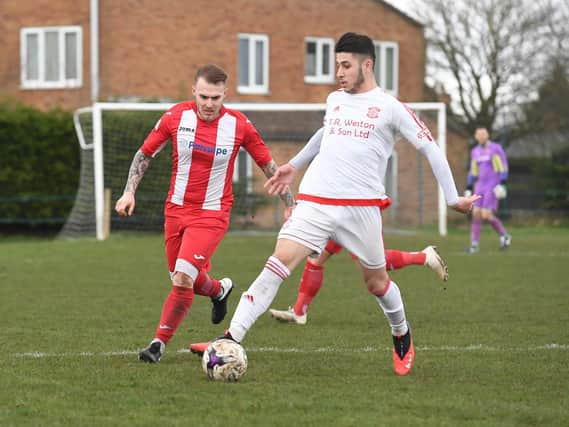 The Balcan Lighting Supplies Lincolnshire League has been declared null and void.
However, plans are being drawn up to create an alternative competition which would allow the teams to compete if sport is allowed to resume post-lockdown.
The decision was made during a meeting of officials and teams on Thursday.
"It was decided with no objection to null and void the Lincs League season due to the fact that most teams have an average of 22 games to play," said chairman Julian Rinfret.
"Even though the season would have been extended until the end of May, it was felt that it wasn't achievable (to complete the fixtures)."
If grassroots football can return this season the Lincs League hopes to operate a two-division format, splitting clubs into north and the south sections.
The winners of both would meet in a final to play for the Challenge Cup with the two runners up competing for the Supplementary Cup
"At present that's still in the melting pot but, if that's at all possible, there will be a competition with a north and south league," Mr Rinfret added.
"But this is all down to when we get back to playing football.
"I reiterate we will only start to play football when it is safe for players, officials and volunteers, and that includes taking on guidance from the Government, FA and County FA."
Fixtures secretary Terry Knott is working out a number of different league formats depending on when team sport would be allowed to resume.
"There is an issue that the league can't extend into June and, frankly, I don't think you'd want a long, drawn-out process like that," continued Mr Rinfret.
"April would be good to start and is achievable. March makes it a little bit easier and May is probably making it more difficult.
"The format is yet to be sorted, depending on the date we can start playing again, but we will be mindful of safety and finances."
"There's also the fitness, the physical and mental state of the players (to take into consideration).
"Some teams sounded very up for it and some won't be too keen. But if we put something together at least we're giving people the chance to play football.
"That is what we want to see."