Lincs League suspended until January
Travel, safety and enjoyment reasons given in statement from chairman and committee...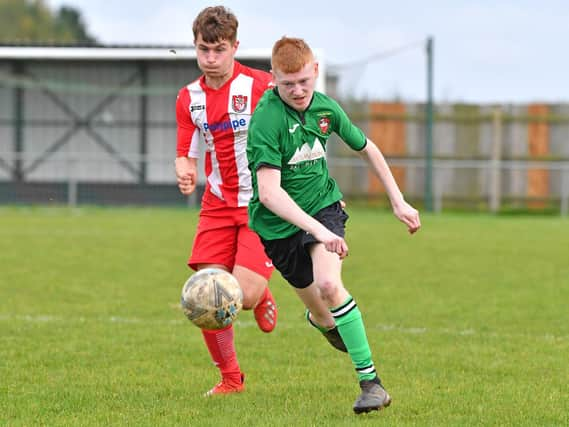 The Balcan Lighting Lincolnshire Football League has been suspended until the new year.
Action was due to return on December 5, following the end of lockdown.
The re-start was then pushed back a further seven days, before the committee made the decision to put the league on hold until January.
A league statement issued by chairman Julian Rinfret read: "It is with regret that, for the second time this year, my committee and I have made the decision to suspend the Lincolnshire League.
"I would like to emphasise that this is due to the Coronavirus and has to be taken very seriously.
"We have made this decision, due to our ongoing commitment to prioritising the safety and wellbeing of players, officials and club volunteers.
"It was also thought that the enjoyment for playing football had been eliminated due to the guidelines only allowing an arrive, play and depart regime, rather than the mixing and socialising that usually occurs between teams before, during and after the games.
"Additionally to this, the Government's tier system was also causing an issue."
Lincolnshire is currently placed in tier three, which means players should be allowed to compete due to not crossing tier or county borders.
However, that is not the case in Lincolnshire.
The statement added: "As you will be aware, Lincolnshire, North Lincolnshire and North East Lincolnshire are all in tier three, but the two northern regions are covered by a different health board.
"This means that travel to, and playing in, these different areas would not be possible.
"Furthermore, we have had additional guidance given, that if clubs were located in one area and their players came from another area, then those players should not cross the division lines.
"This is something that would have affected a number of our teams.
"I would like to thank the county FA for the help and guidance that they have provided on this matter.
"When considering what will happen next, the League is now suspended with a proposed re-start date of January 9.
"Between now and then, there will be two national tier reviews, on the December 16 and 30.
"Our plan is to study these carefully, before then holding a teams meeting in the first week of the new year, for all clubs to discuss and review, and to see if a way forward can be identified.
"A date for this will follow and if, after the meeting, the League and participating clubs feel that it is safe to re-start, then this will happen.
"I hope that you all understand the situation and that this is not something we wanted to do.
"During the suspension, I would like to, again, ask that friendlies are not organised or played.
"Training, however, is permitted, as per the Government and FA guidelines.
"I apologise for being unable to give you all better news, but I would like to wish you all a safe Christmas and New Year. If you have any questions, please do not hesitate to contact myself or the committee."