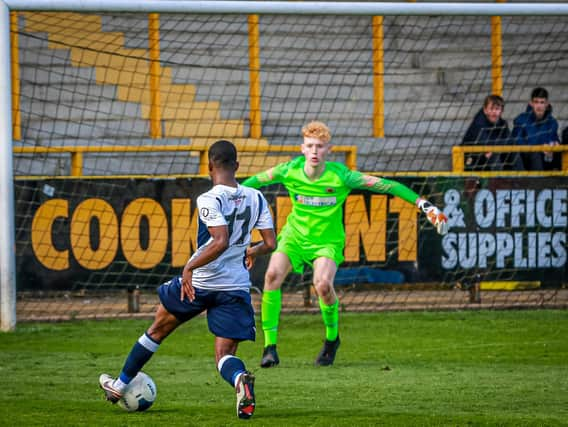 Boston United's hopes of getting Jake Frestle some valuable first-team experience may be on hold, but the youngster is being tipped to become a 'great' goalkeeper.
The teenager - who signed senior forms with the Pilgrims this summer - has found action limited this campaign due to the youth team being inactive since October.
But Frestle continues to train alongside first-teamers Ross Fitzsimons and Peter Crook, under the watchful eye of goalkeeping coach Rich Lawrence.
"First and foremost, he's got unbelievable stature for it," Lawrence told The Standard.
"He's a very tall kid. And when he grows out he's going to be great a goalkeeper.
"Technically, I've seen a massive improvement with Jake, which is good to see. That's down to Jake's hard work as well."
The Pilgrims' plan was to send Frestle out on loan in the new year to gain experience in senior football.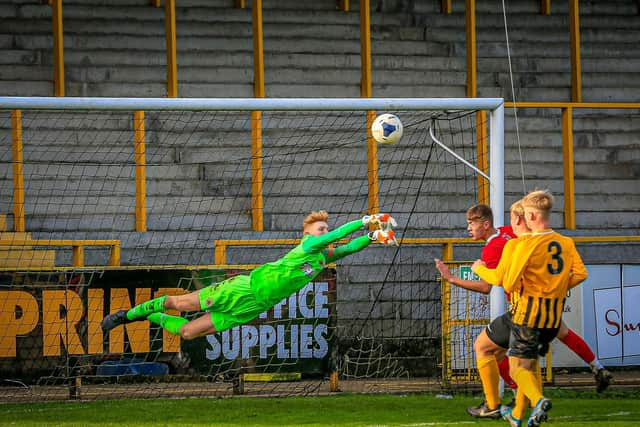 But due to all divisions below the National League North being postponed a present, that move is currently on hold.
"What's frustrated me personally for Jake is that we wanted to get him out on loan after Christmas to get him some men's football," added Lawrence, who came through the Sheffield Wednesday youth system during a time when Martin Hodge and Kevin Pressman were with the Owls.
"Obviously, with these circumstances it dictates what we can and can't do and I can't get him out, unfortunately.
"Playing against men will give him that wealth of experience.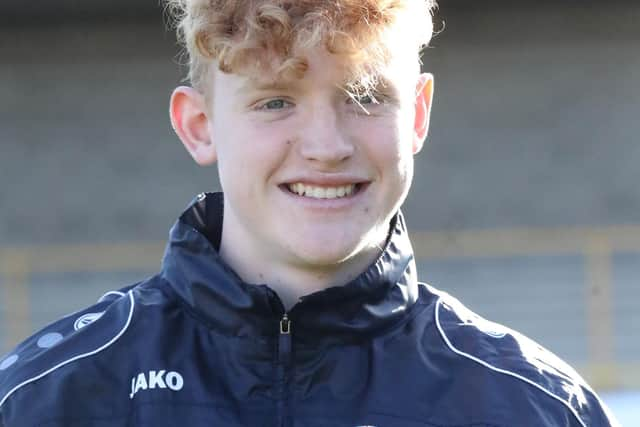 "I remember on a personal level when I stepped out of youth football and went into men's football, my game developed a lot more quickly as I became battle hardened very quickly.
"One of my first games at Ossett Town after I'd finished at Wednesday, I was about a minute into the game and I got absolutely smashed on a corner.
"The player laughed and said 'welcome to misters football'. So, after that I knew I had to sort myself out and started smashing players around myself.
"Jake needs to get out and learn that as you can't replicate that in training."