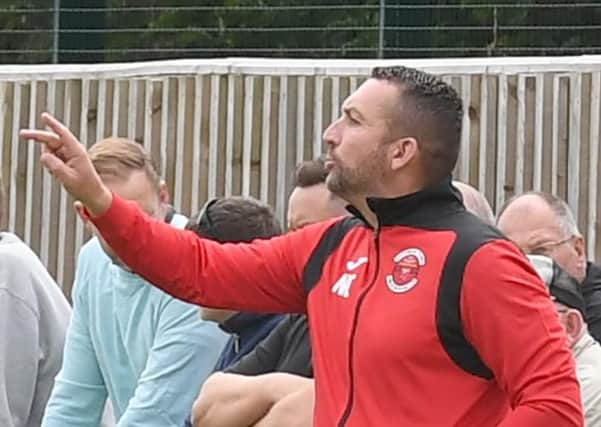 Matt Jones says the break is timely for some of the league's 40 teams who are struggling to find volunteers to help get games on.
He also believes it is needed following a rise in positive Covid-19 cases across the league, in which Skegness Town compete in Division One.
"I think the timing of the break will come as a relief to a lot of clubs because we have seen an increase in cases and games being called off,"he said.
"Clubs are struggling to find volunteers because people are in the vulnerable group and do not want to come out.
"I have had so many calls from people who are worried - players, managers, fans and officials.
"I have had more calls than I have ever had before and the break will come as relief."
But Jones remains confident the league is in a good place to pick up where it left off when lockdown ends on December 2.
Fixtures will now be rearranged and slotted in the calendar for later in the season.
"We were unsure how long the season would last given what was happening, so we planned for a break at some point," he said.
"We have tried to get as many midweek games in as we can to get games on the board.
"We didn't plan too many games in November or December so a lot of clubs will only miss four games.
"We have two weeks spare at the end of the season as well so we can fit games in there.
"If it is only four weeks it won't be too much of a problem. If it is going to be any longer it might be, but we are ok at the moment."
He has also been left encouraged by the increased crowds so far this season with fans of pro clubs flocking to back their local boys.
And it is a trend he hopes to see continue when football resumes once again.
"We have seen a big increase in crowds which has given teams a boost," said Jones.
"I hope the fans have seen what good value and how entertaining the NCEL can be.
It's much better value for money than the EFL.
"You see players paying for the love of football not for money and fans appreciate it.
"It is great to see the crowds going up. The behind closed door matches in the Premier League and EFL doesn't feel like proper football.
"It is a weird atmosphere and like a training match. Football is not the same without fans."
Last week the Government and Football Association announced that all non-elite sport - step 3 and below in football's National League System - will be halted until lockdown ends.
December 2 is currently the earliest re-start date available.