Basking in the glory of Wednesday's 6-3 win at rivals Nettleham with Jamie Coulson and Bailey Wright each bagging a brace, the White Wolves limped to an unexpected 4-0 defeat at Lincoln United Development on Saturday with Mitchell Taylor red-carded.
"Within four days we turned in our best and worst performances of the season," said Martin.
"It was a great performance on Wednesday and the first 45 minutes was probably the best in five years since I've been back. We were brilliant and full credit to the lads.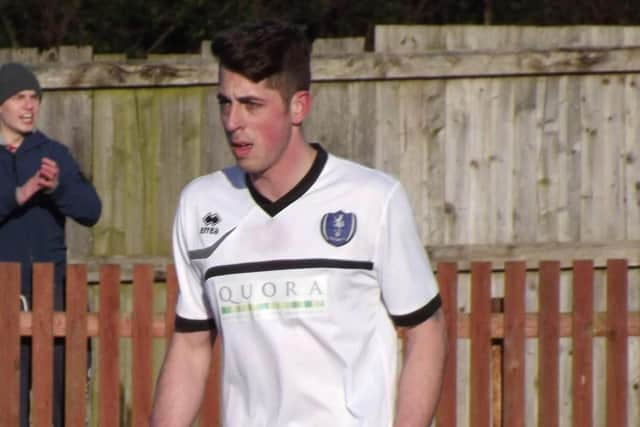 "Second half we took our foot off the pedal and fair play to Nettleham, they came back at us well.
"But it was a great three points on a heavy, boggy pitch on which some of the football we managed to play at times was brilliant.
"But that was chalk and cheese to Saturday's performance which was very 'After the Lord Mayor's Show'. We were sluggish and lethargic.
"We said about having the right mentality and having attitude and application spot on. We needed to back up Wednesday night's win with another three points.
"But right from the warm up we didn't look at it. We were not at the races which is totally unlike us.
"It looked like we had turned up and expected to win which is totally the wrong attitude.
"To be fair to Lincoln, which is totally disappointing to me, they looked like they wanted it more than us.
"Full credit to them, they took full advantage of us."
He continued: "It's easy going to one of your rivals in midweek under lights with 40 or 50 away supporters. It's easy to get up for those games.
"But when you play on a Saturday against a mid-table team you've got to be relentless in what you do, and on Saturday we fell flat on our faces. It could have been even worse as they also missed a penalty.
"We tore into the lads at half-time as we were so disappointed with the lads' application.
"It told the story when after 25 minutes we made two substitutions and changed the shape. We were flat and lethargic and not like us at all. We usually play on the front foot. It looked like a hangover from the Wednesday night and it was an embarrassing performance from start to finish.
"No one came out of it with any credit from our side.
"It didn't help when we went down to 10 men after about an hour at 2-0 when Mitchell Taylor picked up a second yellow card."
Louth face Nettleham quickly again on Saturday and Martin said: "Saturday will be another tough game. We can shout and scream but the most important thing is that there is a reaction.
"It's good to be back playing at home as we haven't been there for maybe a month.
"Nettleham will be up for it as they will want revenge for last Wednesday.
"We will have players missing through suspension and work commitments, so we will have to get them back up for it and regroup."