Midweek matches could be key to concluding Boston and District Saturday League season
However, question marks remain whether clubs will want to return post-lockdown...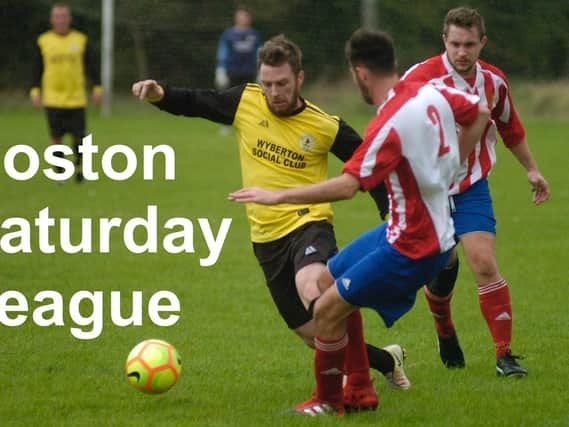 Midweek matches could be key to finishing the Boston and District Saturday League season.
However, chairman Roger Gell has stressed that he wouldn't want to cram in too many night games if it was detrimental to the integrity of the competition.
Historically night games have been used to get outstanding fixtures played, but the league would be reluctant to rely on using too many midweek dates.
"They (the Football Association) have extended the season until the end of May and that would obviously give us the scope to have more midweek matches than we would in a normal season," Mr Gell said.
"The Boston league is a Saturday League and my feeling is, if we reach the point that clubs have more fixtures than we have Saturdays available, that could be the point the league would then have to make a decision.
"In previous seasons midweek matches have been used when all Saturdays have been used up.
"The point we have here is that teams have not been playing matches - we've played 13 matches since October 31."
There are also question marks as to whether teams still have the desire to compete once lockdown is lifted, whenever that may be.
"When we did resume in December (following the previous lockdown) there was a reluctance on the part of a minority of clubs not to recommence," Mr Gell said.
"Even now, if we could start again around March time, we don't know if clubs will want to start again.
"That's another consideration. These will be taken into account and a decision would have to be made."
The country remains in lockdown until mid-February at least.
To date the Boston League's 47 teams spread across four divisions have completed 112 of their scheduled 508 contests.