​The Lilywhites lost 1-0 at Nomads who continue to look good bets for the league title honours, that game coming after a disappointing 2-0 loss at Deeping Rangers in the county cup a few days earlier.
And with player restrictions and then injuries hampering his side respectively, Rawlinson reflected on the games with mixed feelings.
He said: "It was a difficult week in terms of the differing challenges we had to face, one in trying to find enough players for the semi-final at Deeping due to the strange rules of the County Cup and then an injury crisis subsequently for Saturday, and of course we ended up losing both games which was disappointing.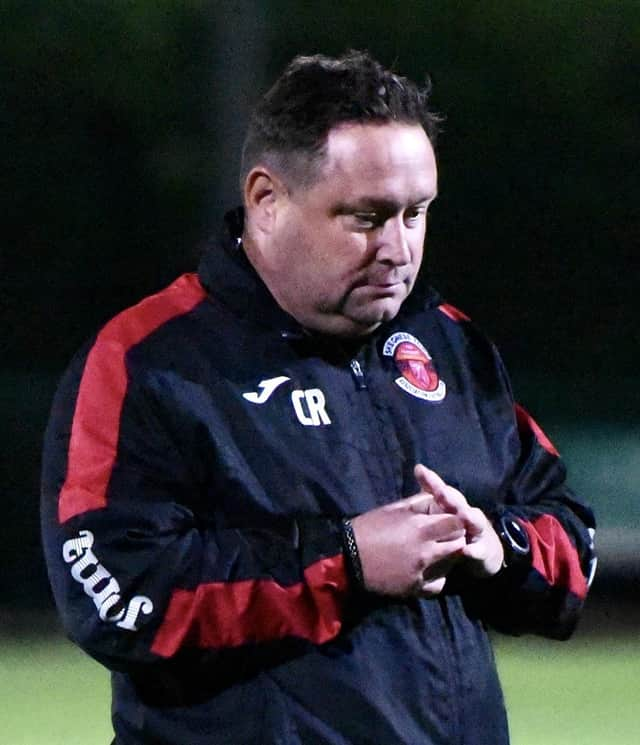 "Looking at the Deeping game, think we had a poor first half, we looked tired from the weekend and I am asking so much from the squad with no chance of rest so it was to be expected, but a really bad ten minutes gave us a mountain to climb and whilst we were better in the second-half we didn't manage to get back into it and I wish Deeping nothing but the best for the final.
"Saturday was a different case – Anstey are the best side in the league, especially at home, we had five or six new players in the squad for a manner of reasons and everyone responded to the challenge so well.
"We worked incredibly hard, stuck to a game plan and I think we worried them at times in the face of some strange officiating. In the end they won it with a wonderful finish and we have no complaints and look forward to hosting them at the end of March."
Skegness now face more games on the road, starting at Belper United on Saturday.
Rawlinson said: "Looking to Saturday it is leg two of our four-game away streak, having said that we need to get back to winning ways in another difficult fixture.
"We have ten games left and we will be trying to win as many of then as we can, we are starting to get some players back which will help and I do think that if we stick to our plan and work hard we can really kick on and set ourselves up for a good finish to this season and into next."