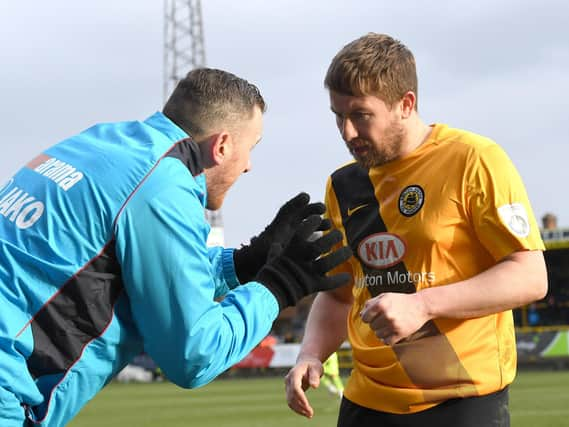 Former Boston United midfielder Jamie McGuire believes protecting the future of non-league clubs must be one of the Premier League's main objectives as they discuss ways to restructure and finance the game.
Last week Premier League clubs agreed not to pursue Project Big Picture, which looked at ways to shake up the current structure of the country's top four divisions.
Proposed by Manchester United and Liverpool, plans suggested to cut the number of Premier League sides from 20 to 18, also scrapping the EFL Cup and Community Shield.
It was also proposed that the EFL would receive 25 per cent of all future TV deals, plus a £250m bail-out, although this would see more power transferred to the country's 'big six' teams.
Top flight clubs have, instead, agreed to work together and look at ways to improve the national set up.
"I've come from non-league and I've come into the league. My main concern is for looking after the clubs - I think that's first and foremost," said the former Fleetwood Town and Pilgrims player.
"What builds football, I think, goes from the bottom to the top.
"I've played Conference North, I've played the lowest of the low for a club called Cammell Laird.
"It's important to look after clubs. That's all that matters, and if it needs the top clubs to look after the lower leagues then let's make that happen.
"We want to enjoy English football, the fans coming back in knowing it's secure and we can enjoy football with a future."
McGuire, currently a first team coach at Mansfield Town, was talking at a Stags press conference this week.
He also welcomed the £50m support package the Premier League clubs have agreed to send struggling League One and Two sides.