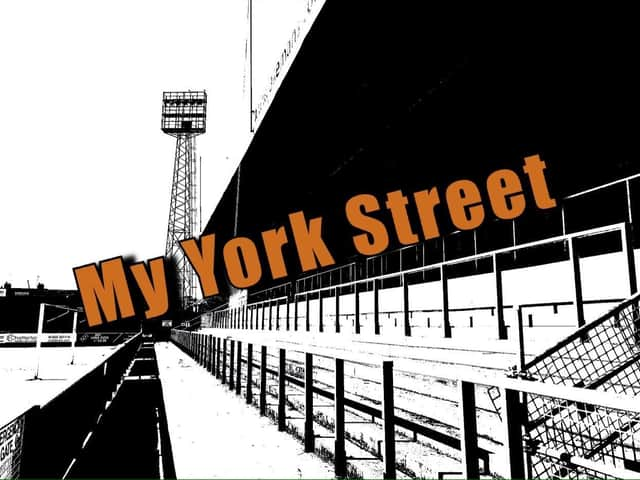 My first game: The first one I recall was September 24, 1994. It was just before my birthday and I was excited to be going to the chippy (some things never change) and then on to the match. We played Halstead Town and won 3-0 thanks to a hat-Trick from Darren Munton. I took an instant liking to Greg Fee and Steve Appleby – proper footballers.
My favourite game: For some this may be an obscure choice however it would have to be the FA Cup replay against Swindon in 2005. Boston won 4-1 and some of the football that we played that night is the best I've seen at York Street. It was a joy to watch. David Noble came on early for Stewart Talbot if I remember correctly and he ran the game. Julian Joachim got a couple of well taken goals along with Brad Maylett and Jason Lee. It always sticks in my mind as a top performance.
My least favourite game: Brigg Town in the FA Cup. We were atrocious. The less said about that the better.
My strangest game: A friendly against Newcastle at York Street. It was Paul Gascoigne's debut and he was absolutely sublime on the night, just as I remembered him in Italia '90. Gazza was my first footballing hero and to see him in the amber and black was exciting but also the strangest of times. Great memories.
My happiest memory: My son being mascot for the Rochdale game in December. It was fantastic, despite the result, to see my lad walk out to a packed York Street on what has turned out to be the last big occasion will always be my favourite memory of the ground.
My worst memory: That Chorley overhead kick. I had travelled the usual 200 miles from Newcastle and to be on the cusp of the play-off final only to have it snatched away in such circumstances…I felt like I'd been kicked in the stomach.
My favourite goal: Daryl Clare's bicycle kick against Scarborough was one of two. That goal was recently digitized and it still remains my favourite goal. A close second would have to be Lee Thompson breaking clean through against Yeovil and clinching the win in the dying seconds.
My favourite player: David Noble. What a player, brilliant on the ball, the first two yards were in his head and could find a pass in the tightest of spots. Brilliant to watch and often taken for granted by the York Street faithful.
My favourite manager: Often the unsung hero but the job Neil Thompson did in very difficult circumstances was remarkable. He kept the club up and played some good stuff along the way. I've been fortunate to meet Neil on some coaching courses recently and he is also a very nice bloke too.
Best opposition player: I'd have to say Nick Haughton. He played for Chorley in the FA Cup a couple of years ago at York Street and he was outstanding. I'm still amazed he isn't playing at a higher level, has all the attributes of a very good player.
Best away side: Fulham in the League Cup. Malbranque, Radzinski, Marlet etc. Great to see a Premier League side at York Street too.
I'll miss York Street because: It has the feel of a 'proper' football ground. Tight turnstiles, the acoustics that don't travel from one end to another, the gutters for toilets and of course the floodlights! But most of all the people and where they stand, most people have their spot where they have stood for years, you know where you can find anyone – I'll miss that.
Previous My York Street contributions: Andy Butler, Roger Smith, Christian James, Ken Fox, Jonathan Van Tam, Richard O. Smith, Pete Brooksbank, Josh Butler, Adam Upsall, Mick Spillane. Chris Clawson, James Watson.