Nathan Collins backs Skegness Town to be 'a force' next season
Boss Nathan Collins believes Skegness Town will be a force to be reckoned with next season.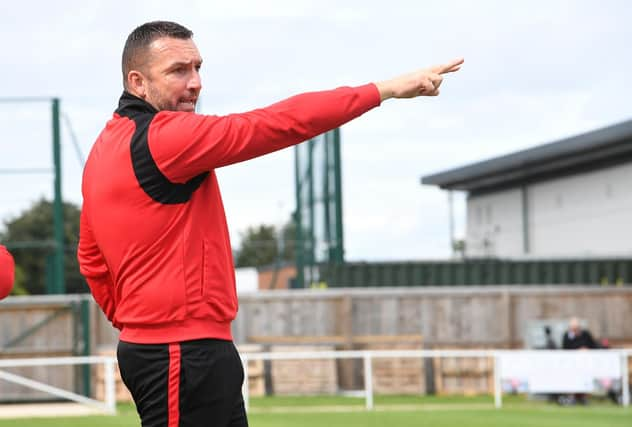 Town were cruelly denied a possible promotion to the NCEL Premier Division last time out after the season was voided.
But Collins is convinced his fast-improving team has what it takes to be challenging again whenever the new campaign begins.
"Our record against all the top sides was fantastic," he added. "If we can carry that on and stay injury free I think we will be a force in that league.
"The players want to finish the job off. "We had worked really hard from June last year and they were gutted it was snatched away from us.
"The team and squad was getting stronger week by week and, with the run-in we had, I expected us to go on and win it.
"It won't be easy, because there are some real good teams in that league and we are all starting from scratch.
"Our ambition was to finish in the top ten last year, and I would be lying if I said we weren't going to go for promotion next year.
"I am not saying we are going to get promoted, but my ambition will be to go for it or it would be taking a backward step."
But Collins knows that plenty of hard work lays ahead if they are to turn dream into reality.
He added: "I am always ambitious, I am always looking to kick on, but I am also well aware that all the hard work last year counts for nothing.
"It is a fresh start and there are some big-hitters in that league with a far bigger budget than Skegness has.
"We are going to have to work every bit as hard this coming season if we want to be successful.
"I think we can learn from last season. I have personally been involved in promotion and championship battles the last few seasons and it is a different ball-game to mid-table.
"Some of our lads have not been involved in that, we got rid of the stigma of little old Skegness involved in relegation battles.
"We have the reputation of a real vibrant footballing side and improving. Now the lads will be used to teams coming to our place and making it hard and putting people behind the ball."