New derby date set for Boston Town and Sleaford Town's festive clash
Boxing Day match pushed back but questions raised...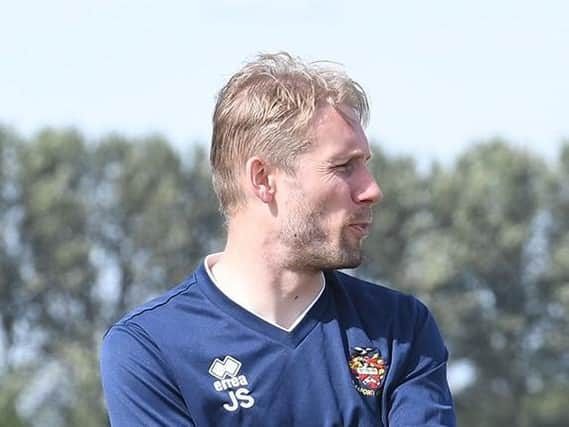 Boston Town and Sleaford Town will meet in their festive derby on Monday, December 28.
The sides were due to face one another at the DWB Stadium on Boxing Day, but the contest has been put back two days (KO 7.45pm).
"We are now confirmed as returning to action against Boston Town," Greens manager Jamie Shaw said.
"That's been mandated to us by the league that the game will be going ahead now. Unless anything changes, we're expecting that to be our next competitive game."
When the country came out of lockdown clubs in the United Counties League were given the option to continue playing or to postpone fixtures. With Lincolnshire being in tier three, matches would originally have had to be played behind closed doors, meaning clubs running at a loss as they staged matches.
Sleaford were one of the first clubs to announce they would be postponing fixtures, with Boston following suit shortly afterwards.
"I spoke with various committee members and a number of the players. To be honest, a significant chunk of the players wanted to play, which is fair," Shaw told The Standard.
"Amongst the committee members it was unanimous we didn't feel we could play because of the financial implications of having no spectators.
"The other point, I think Gary (Edgley) at Boston Town represented eloquently in a video he did, we have some serious concerns about whether it as right to play under tier three restrictions.
"That looks like it will be taken out of our hands going forwards."
Clubs from steps three to six of the National League System in tier three are now allowed to operate with up to 15 per cent of capacity, the Football Association has confirmed.
However, for Shaw, the moral question raised still stands: "I don't think it's a particularly good optic and image if tier five footballers are seen to be exempt from the rules that the rest of the public has to follow.
"In theory we're allowed to take a team to Northampton on any given Saturday or midweek. However, if somebody has a dear grandparent who has been shielding and self isolating for six to nine months and it's their birthday, they wouldn't be allowed to visit them for an hour or two at their own house and deliver them a present. That's not right.
"This is a personal view, but I don't think that it is right and it doesn't encourage compliance."