New Gainsborough Trinity Women 's side target swift rise up the ladder
Gainsborough Trinity are targeting a quick rise up the football ladder for their newly-created women's team.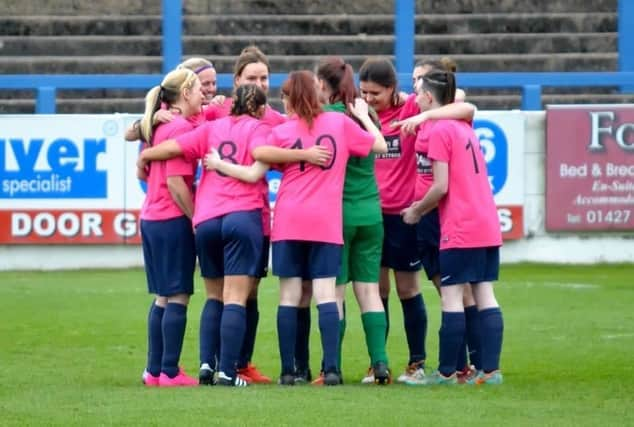 The side will start at the bottom of the Lincolnshire Women and Girls' County Football League and are currently seeking a manager and players.
The plan is being backed by funding from the Gainsborough Trinity Foundation and will be the first time in three years that the club has fielded a female side.
Bradley Wright, who is community football lead at the Gainsborough Trinity Foundation, confirmed that ambitions were high.
"Football in Lincolnshire has grown well, with Lincoln City playing at national level, and it will be hard working our way up," he said.
"We want to start playing from next season and to try and climb the ladder as quickly as we can.
"We want to create a competitive team and get the first step done and grow from there.
"Once you start to take the steps up the ladder, you start to attract the better players to get you up again.
"It is always going to be a progressive thing that we want to bring here. The cub is fully on board and the foundation is growing each year.
"It is a good time to start it up and for people to get back involved."
Wright also believes the club will be more sustainable this time out after the previous club went bust.
The new team will be able to take advantage of bar and catering facilities as well as dedicated training and playing facilities at their disposal.
"We have got the new facility and are trying to grow football for all in Gainsborough," added Wright, who was a manager at the previous team.
"Last time we had to hire facilities out and pay and train, which wasn't ideal.
"It was all over the place, but now we have our own facility and can offer much more.
"We will be able to make money from the bar and be able to film games as well.
"We want to start climbing the ladder of the pyramid and there is lots of experience here to help that.
"We just need to find the right players and manager now to take it on. The previous team I think would have been good enough to have got promoted if they had not folded."