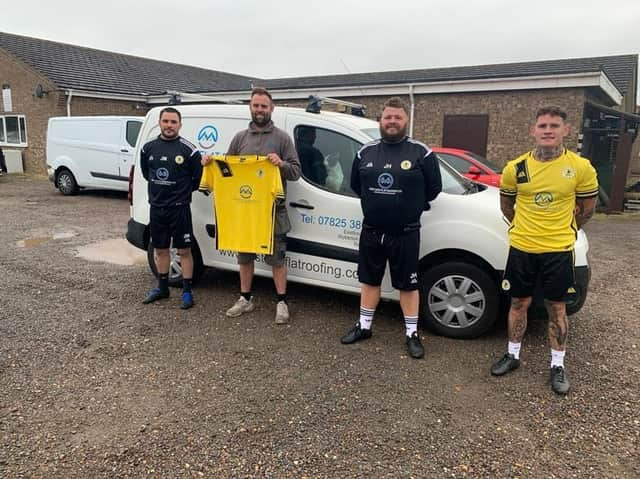 Wyberton FC's new training kit is sponsored by First Rate Flat Roofing.
Joint-manager Jon Macleod and Jamie Hanton are pictured with sponsor Micky Rate and captain Grant Butler.
"We just want to say thank you to Micky for sponsoring us," the managers said.
"Sponsorship means so much at the this level, plus all the lads love the training kit.
"We're all thrilled to now start training, even if it is a social distancing measures.
"We just want the date to be announced for when we can start properly and play games."