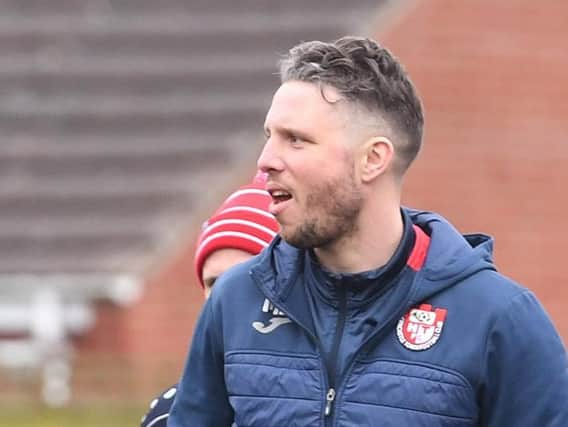 Horncastle Town will return to action with their sights set on silverware.
However, manager Mickey Stones says there will be no pressure on the squad, allowing them a freedom to find their feet.
With the Balcan Lighting Supplies Lincolnshire League declared null and void, 16 of the 17 teams will begin competing in two regionalised divisions from April 10.
And with the winners of both divisions meeting for the Challenge Cup and the runners-up battling for the Supplementary Cup, there will be trophies up for grabs.
The Wongers began their Lincs League season targeting a possible promotion to step six of the National League System.
But a frustrating start saw them playing catch-up in a new-look, tougher league.
Covid-19 regulations and social distancing also made it harder for joint manager Allan Ross - who returned to the Wong in the summer - to implement his new ideas to the squad.
Now Stones hopes this supplementary competition will help the side grow together ahead of next season... but that doesn't mean they're taking the competition lightly.
"At the start of last season we felt the pressure and wanted to be successful," he explained.
"The first game we drew (against Brigg Town CIC) and then the pressure was on us to win. We didn't win and we did feel it.
"At the same time we were trying to adapt to a new way of playing and new players.
"I think we can approach these games as a long pre-season where we can get used to Allan's influence without any real pressure."
Stones added: "It'd be great to win and we are a group of lads who want to win.
"But there's no pressure on us.
"It's a great opportunity to get used to start playing a certain way, get used to each other and get ready for next season."
Horncastle will hosting Sleaford Town Rangers in the South League on April 10 (KO 3pm).
"All the lads want to play," Stones added.
"We said if anyone didn't feel right about it that was fine, but they all want to play."