"Onwards and upwards!" chairman delighted as promotion beckons for Skegness Town
Lilywhites look set to move up to step five following pyramid restructure...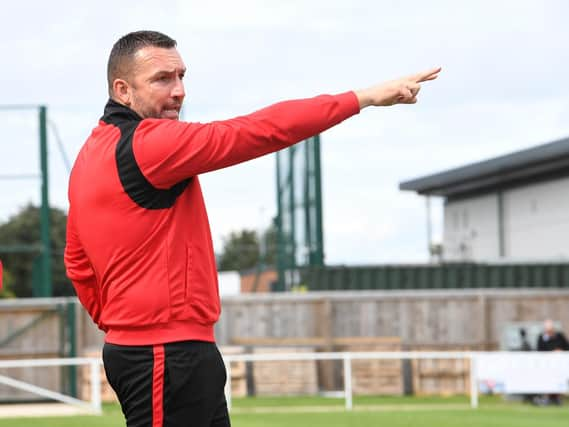 Skegness Town look set to kick off next season in a new division - after being offered the chance of promotion.
Lilywhites chairman Martin Jackson confirmed the club will be applying to move up to step five next season as part of the Football Association's restructuring of non-league.
A total of 110 clubs will be moved into higher levels as part of the plans to create the 'pure pyramid' - as it has been dubbed.
Using points per game from the past two seasons, which were made null and void and curtailed respectively, Town were placed third in the Northern Counties East League, which guarantees them promotion.
"It's another step up the ladder. We're looking forward to the next challenge and a good pre-season," Mr Jackson told The Standard.
"This new season will be new clubs and a new level, onwards and upwards.
"The purists will probably argue that's not an authentic promotion but we can only pitch in with the way the league is formatted and we're very pleased."
While some parties may be against the PPG method, for Skegness - who were robbed of what looked to be certain promotion in the 2019-20 campaign - two years of hard work and successful results are being rewarded and the past two campaigns were not played in vain.
Although no new divisions have been finalised, the United Counties League could be a possible destination for Town.
That could mean Lincolnshire derbies against the likes of Boston Town, Sleaford Town, Pinchbeck United and Holbeach United, but also potential long trips to places such as Eynesbury Rovers.
Meanwhile, manager Nathan Collins and assistants Nick Chapman and Chris Rawlinson have pledged their immediate futures to the club and will remain in the Vertigo Stadium dug-out next season - whichever division the club is placed in.
"Obviously their achievements thus far have been exceptional and we're very happy to retain their services with a view to playing step five next season," Mr Jackson