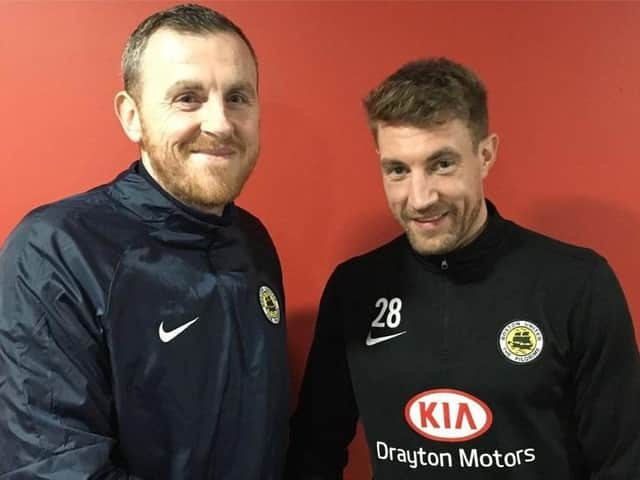 Craig Elliott would rather have Simon Heslop with him than against him.
The Boston United manager was left fuming following a heavy Heslop challenge on Andi Thanoj in the Pilgrims' 1-0 defeat at York City in 2018, which saw Thanoj dismissed for his reaction.
But now the midfielder has made the move to York Street, Elliott says he is more than welcome.
"I like them players," Elliott confessed.
"When they're in your team you love them, when they play against you you absolutely hate them.
"But that means they're doing something to your team and being a bit prickly, but they're competitive players.
"He's what we need, he's got the experience to sit in there and help the team, not get too carried away."