Prize cut is 'poor'
Jamie Shaw believes it is a 'poor decision' to cut FA Cup prize money.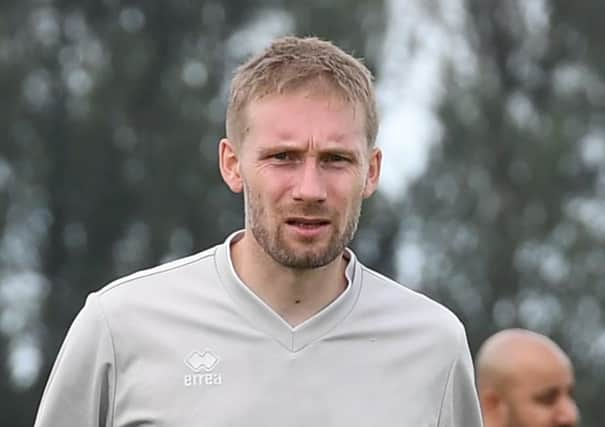 The Football Association has announced that this season's rewards will be approximately half of what clubs earned last season in the early rounds, as they look to claw back lost revenue following the COVID-19 pandemic.
Success in the competition can offer some teams a necessary financial lifeline or a cash boost on which future successes can be built.
last season, if a team entered the competition in the extra-premiminary round, won three ties and were beaten in the second qualfying round they could still bank an impressive £11,890.
This season, the same run would bring in £5,944.
"If I'm honest, I think it's completely wrong," Sleaford Town boss Shaw said.
"I absolutely disagee with that and think it's a poor decision.
"I can understand, as a business person, why the decision might be made.
"You could take the money off the winners and reduce it at the top end, but the problem there is theres less incentive for big clubs to take part and play their strongest teams. Actually, that's what brings the money in to the FA Cup in terms of sponsorship money, etc.
"You've got to keep it balanced, but the argument at the other end is that the FA is the upholder of the game across the country and they must know the clubs that need that money - just two wins realistically as a step 5 or 6 club is still a good run."
FA Cup action will kick off with the extra-preliminary round on September 1, but this year there will be no replays due to the campaign kicking off later than usual.
"They can afford to knock £25 off when they're spending £75m on another defender. It doesn't seem right to me."