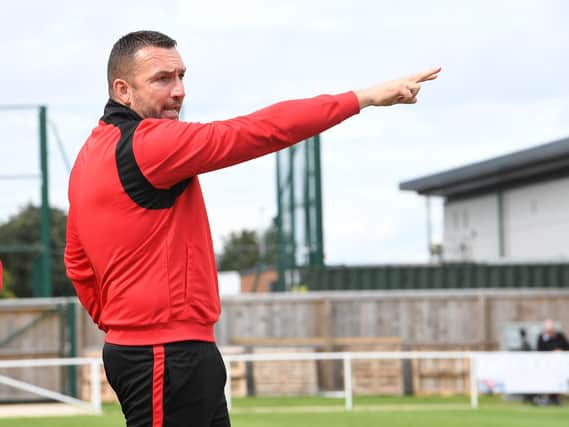 Northern Counties East League secretary Matt Jones is hopeful promotion and relegation will be allowed to happen if the season is cut short.
Football is currently on hold across the nation with uncertainty over when it will re-start and what form the truncated season will take.
Jones admits there is doubt that the NCEL season - where Skegness Town play in Division One - season can now conclude and is desperate to avoid another null and voided season.
"The FA have assured us that no matter what happens, they are looking at having promotion and relegation this season," he said during an interview on AFC Mansfield's BullsTV.
"To hold teams back again would be a nightmare.
"If the season is cut short, which seems likely, they will find a way to make it work nationally for all leagues at our level.
"We have put forward proposals to the FA based on the results of the recent survey that we carried out.
"PPG (points per game) is potentially a way to sort out the leagues as we might not get all the games in.
"One thing I have also looked at is combining last season's result with this season and you find that generally the same times are at the top end and bottom end.
"We want to see progressive teams get promoted and are very keen for teams to be able to go up or down."
And Jones, who is responsible for sorting out the fixtures, admits fitting games in before the end of May is no longer possible.
The league had already lost 220 games going into November, with the latest suspension causing major issues.
"I had managed to fit these games back in for a May finish," Jones added.
"Losing another six weeks has given us more problems and we cannot fit the games in.
"Teams would have to play every two or three days. I think playing again by February is optimistic and I can't see it happening.
"Clubs are worried obviously, some players, officials and teams don't want to play, or can't play, due to the risk. A lot of clubs rely on elderly volunteers, so staffing games is not easy.
"There's a lot of concern around the league for various issues.
After last year we expected that this might happen this year, but I feel for everyone connected with clubs, it is really hard across the league and frustrating."