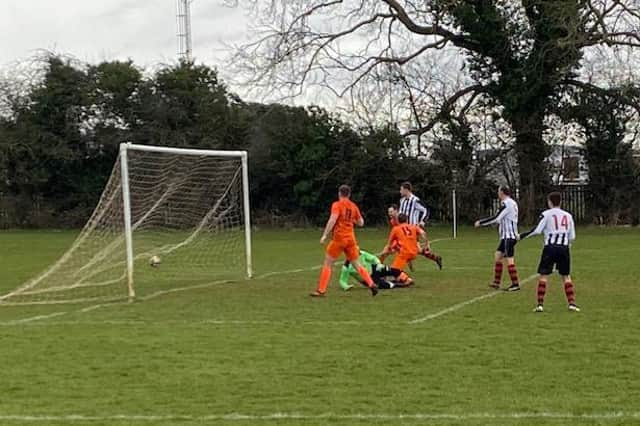 EC Surafcing Scunthorpe and District Football League
Lincs Junior Cup, semi-final: Wyberton 7 Limestone Rangers 1 (Alex Beck (2), Scott Dawson (2), Oliver Drummond, Grant Butler, Liam Ogden; Billy Warriner).
Division One: Briggensians 1 The Butchers Arms 5 (Luke Jollands; Oliver Freeman, Will Key, David Brown, Leon Burtt, Own Goal); College Wanderers 2 Barnetby United 1 (Simon Igoe, Daniel Ricketts; Jake Parker); Manor Park CF 0 Scotter United 8 (George Cook (2), Thomas Dunderdale (2), Shaun Dalton, Ward Wisdom-Lockwood, Daniel Goble, Samuel Dawson)
Division Two: Ashby Bowl 2 Messingham United 2 (John-Terry Broughton, Ross Hempstock; Joe Watson, Brandon Andrade); Beckwood Rovers 2 Crosby Colts 6 (Max Sawczuk, Jonty Jackson; Kyle Leatham (2), Nathan Smith (2), Ryan Taylor, Ryan Walker); New Holland Villa 1 Crowle Colts Development 3 (Adam Blakey; Adam Claypole (2), Harry Kazimierczyk).
Division Three: Santon 4 Briggensians Reserves 5 (Robert Kenny (3), Bradley Nicholls; Owen Dunderdale (2), Luke Boden (2), Harry Cawkwell).