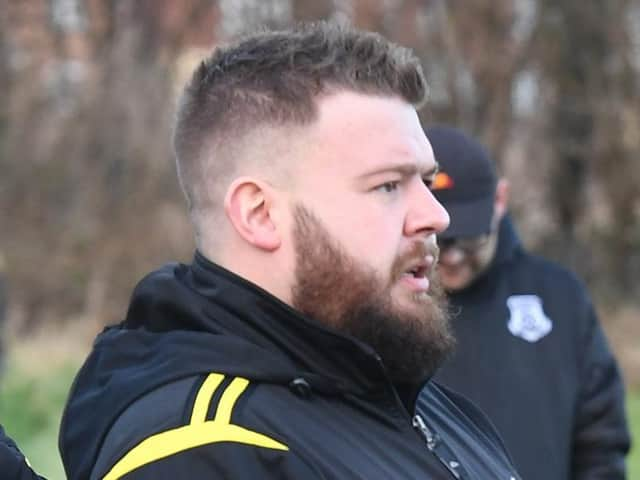 Colts managers Jamie Hanton and Jon Macleod would love to maintain momentum after their side made it three wins in eight days, but accept that safety comes first.
In a statement they said: "Obviously, we want to keep playing but people's safety is the main priority.
"So if we have to wait four weeks and give time for the virus to calm down across the country then that's fine, let's just hope it does work."
Nicky Frost scored the only goal of the game on Saturday as Wyberton won 10 at Grimsby Borough Reserves, completing a hat-trick of wins.
"We couldn't be happier with the lads in what has been a great week for us," the managers said.
"Grimsby Borough are a good side who work the ball well, but we got our goal early and defended brilliantly all game from the front to the back.
"We also could have scored a few more with the chances we had, but we've scored 13 goals in three games which is a great return from the lads.
"We've been unlucky with injuries this season but that's why you have to have a big squad and the lads that have come in have done really well, we've had a couple of bad results but In the main it's all been positive in what is a very strong league this season.
"We feel we've turned a corner and we can beat anyone on our day and we can't ask for any more from the lads which is really pleasing.
"The atmosphere in the squad is brilliant, it looks like now we're going to have a few weeks off due to the new guidelines which will give us time to get most of the lads back and hopefully we can keep everyone fit and keep pushing up the table."