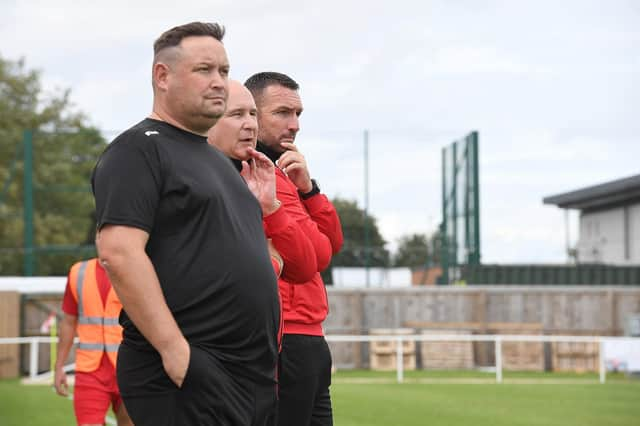 Town will return to action at the weekend against a Selston side yet to win a league game this season.
But Rawlinson says he expects it to be a tough test just like any other game.
"They are rock-bottom and have hardly played recently," he said.
"They are a bit of an unknown quantity, but they have to get some results at some point and we have to be aware of that.
"We lost there last year under the same circumstances. It's a nice ground and a bit different to what we are used to. We will go there and give it our all and make sure we do the job.
"If we go there without the right mentality we will get beat and we have to make sure we are focused and ready to get the three points. It is as tough a test as anybody.
"We want to get more points than what we had last year and then we can build it up next year if players are available.
"The squad we have is competitive and we are not far away."
Town were unable to play at the weekend due to the big freeze wiping out their game at home to Loughborough.
It was postponement which left Rawlinson a little disappointed after a concerted effort by the club to get the game on.
"On Friday afternoon the pitch had thawed and it wasn't forecast to be frozen again Friday night so we did a lot of work to the pitch," he added.
"We woke up to minus 5 out of nowhere, so it was frustrating. With the length Loughborough had to travel we had to do the pitch inspection before they travelled.
"It was a sensible thing to call the game off, but frustrating. It didn't really warm up on Saturday and it was the right thing to do."
It left the players with a welcome day of rest and relaxation ahead of a busy spell of matches in the coming weeks.
Rawlinson added: "We sometimes come in on a Saturday if the game is off but we have a busy spell ahead and sometimes the lads need a break.
"It's sometimes nice to give the lads a break with their families and we did that and then will get back to training and look forward to the Selston game."