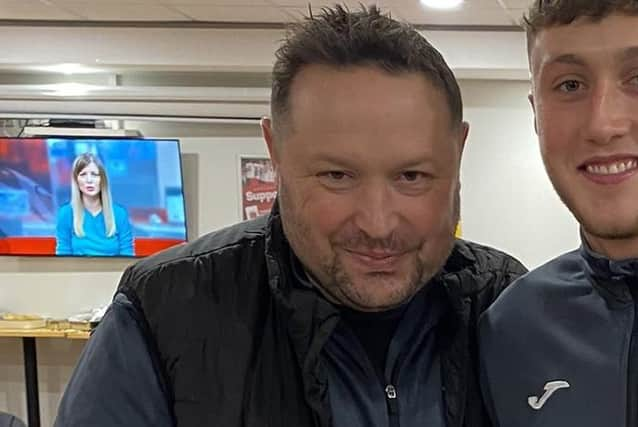 ​Anstey won 1-0 to continue their title charge but Skegness didn't make it easy for them after going behind early on.
And Rawlinson ultimately felt disappointed his troops couldn't do more damage with the possession they had.
He said: "It was a frustrating day at the office on Saturday as in my opinion, for the second time in a month we ran Anstey really close and, in the second-half, were the better side, keeping the ball really well and playing most of the game in their half.
"However, we gifted them a goal and against good sides you can't do that and for all our endeavour and effort and being pleased with the performances – Quorn away being the exception – against the top five sides we have only managed to beat Melton and Sleaford once.
"If we want to get anywhere we must improve on this. We do lack goals and this does have to do with us being defensively solid but maybe I need to take the handbrake off a bit and get more lads in scoring positions, which is definitely something for me to think about moving into next season if we want to really push on to challenge for the play-offs.
"It was great to see a big crowd on Saturday as well, the club was really busy and thank you to everyone that came."
Skegness return to action this weekend with the visit of mid-table side Heanor Town, with current league leaders Loughborough Students then arriving next Wednesday night – four of the Lilywhites' last six games being at the Vertigo Stadium.
Rawlinson added: "We have six games left and I have challenged the lads to kick on know, we want to stay in the top ten if not higher and two top ten finishes for Skegness since moving to step five shouldn't be underestimated as it is a great achievement as the league is relentless.
"This starts at home to Heanor on Saturday, we will still be missing a few but we hope all the lads show the same effort as Saturday, sprinkled with a bit more quality in the final third, and I am sure we will get the win which we are capable of."