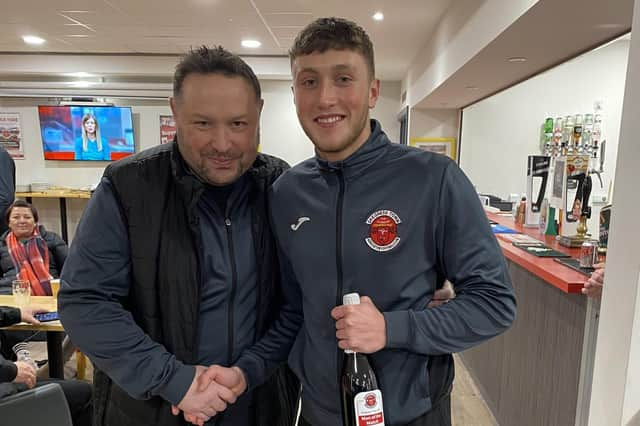 Skegness remain sixth in the UCL Premier North standings, only five points off second place and heading a cluster of sides down to 11th place that are separated by just eight points.
And Rawlinson was pleased to have seen impress on their own patch.​
He said: "I really enjoyed our performance on Saturday. If I'm honest, we have been a bit in and out at home so to finally put a performance together was really pleasing to back up our good away form.
"Apart from a lapse in concentration early on, I thought we were very dominant and could have won by a few more goals towards the end.
"Leicester Nirvana had had a couple of good results recently as well so we were mindful of their threats but when you have the ability to be direct when needed and then also play when we can, it is a difficult mix for teams to cope with.
"A special mention must go to the defence and keeper who have now only conceded four goals in ten games, which is remarkable, and of course Dec Johnson getting his first senior hat-trick which is a moment he should be very proud of."
Skegness were due to be in Lincolnshire Senior Trophy action at Deeping Rangers on Tuesday night (7th) before another home league game, this time against eighth-placed Sherwood Colliery on Saturday.
And Rawlinson believes the weekend's game will be a good marker as to where his side's ambitions can seriously be concentrated for the remainder of the season.
He said: "Looking forward to our home game against Sherwood Colliery on Saturday, it is one of those games that will allow us to see if we are going to push on to try to catch the top five or if we are in the mix of the teams from 11th to sixth.
"They will be big and strong and have some good players in their ranks so I really expect a tough game, however we have nothing to fear at the moment and I hope we can keep this form going, especially at home.
"I really do hope we get plenty of fans in to watch as it is appreciated by everyone and really does help when they get behind the lads."