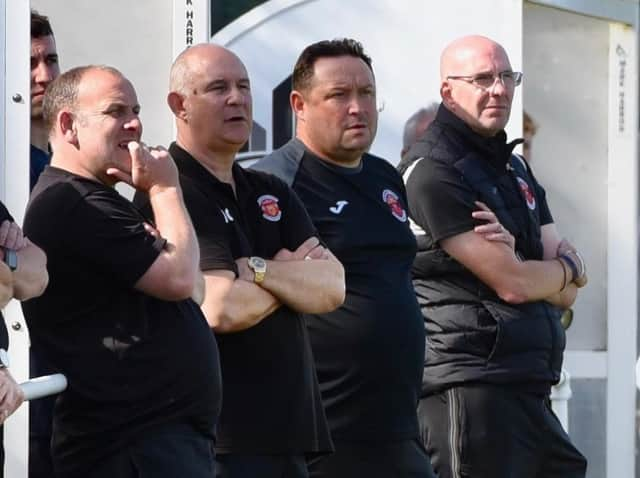 But Rawlinson believes his sixth-placed side can give the Students a run for their money.
"We went there early in the season and did really well, but we still lost 1-0," he said.
"With their resources they are in effect a full-time academy with the best players that aren't at pro clubs in their age groups, so it is a test.
"I've set a challenge to the lads and said why can't we beat them? there is no reason why not.
"It is a great test. There is no pressure on us and the pressure is on them.
"They have to keep winning because Anstey have games in hand and can catch them. We have no pressure on us."
Town go into the game on the back of an encouraging 1-0 win at Newark.
"It was a really important win," said Rawlinson. "We played well against Kimberley and were unlucky not to win that game.
"Wisbech became a battle and it was disappointing to lose, but you will lose games so it was important to bounce back at Newark.
"The lads were excellent and the pitch was in really good nick, we played really well and looked solid.
"It's one defeat in eight and only four goals conceded, so we can't complain about our defending.
"We are keeping solid and creating chances at the other end.
"We were bottom of the league early in the season and we are sixth now. We are just trying to keep going and improving to build something for next year."
Elsewhere, Skegness Town JFC has appointed ever-present Skegness Town volunteer Mark Bradbrook to the position of Chairperson.
Club Secretary and Head Coach Dale Houlston said, "I am delighted that Mark has agreed to come on board as our chairperson.
"He already has a good history with us, having worked previously as a coach for some of our younger age groups. He has also been instrumental in the formation of women's and girls' football at the club.