Skegness Town unlikely to add many new faces to squad for new NCEL campaign
Skegness Town will mount their promotion campaign with largely the same squad as last year.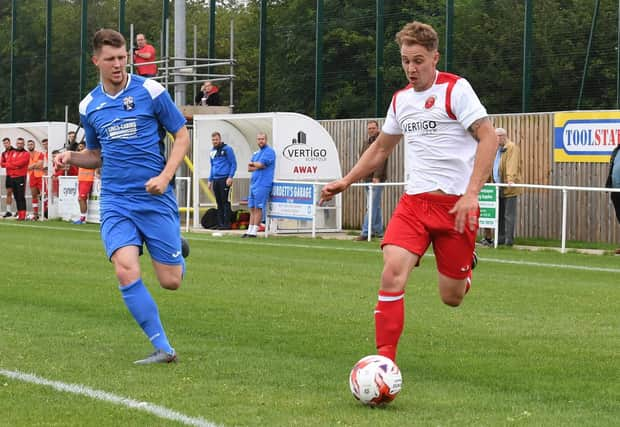 Boss Nathan Collins revealed he is looking to bring one or two fresh faces in but will start their NCEL Division One campaign largely unchanged.
"I said, with the squad we finished with, it would have to be someone exceptional for us to bring them in," he said.
"We were strong the last couple of months, the lads want to stay. If someone drops into our lap that will improve us then we will look at it, but I'm not actively looking to bring many lads in - maybe one or two to compete in pre-season and freshen things up.
"I am not one to bring people in for the sake of it, the squad we finished with compared to what we started with was night and day.
"We would be stupid bringing in six or seven lads, with everyone wanting to stay, and having to start all over again when we had a team who were the form side of the league."
But the side have been bolstered off the pitch with the addition of the experienced striker Leon Mettam as player coach.
And it is a move which Collins believes will add perfect balance to Town's coaching set-up.
"I am delighted to have him on board," he said. "I have been looking to bring in a coach who can work with our strikers and attacking players and he fits the bill with his experience.
"He has wanted to get into coaching, he is a player/coach but will only play when we need him.
"Just the people he has been around and the level he has worked at over the last 17 years and his natural ability will rub off on our younger players.
"He can help improve them. I was a midfielder and Chris Rawlinson was a defender, so to have somebody whose expertise is more with the strikers can only improve us."