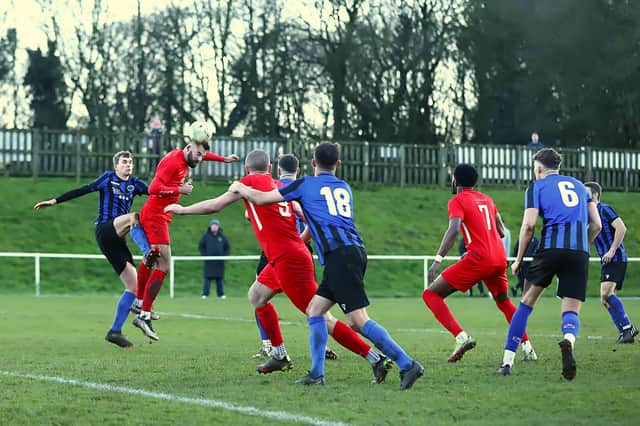 Having been out of action since a 4-1 win at Pinchbeck United four days before Christmas, the Greens' unchanged side couldn't replicate that display in their opening game of 2023.
Gareth Curtis netted on 23 minutes before Jobe Shaw's goal on 62 minutes sealed the win for the home side after Ryan Rushen had missed a great opportunity to level the scores early in the second-half when he headed over from close range.
And assistant manager Louis Bland, who along with player-manager Tom Ward had spent nearly an hour in the dressing room with the Sleaford squad after the game, was left frustrated by what he'd seen ahead of a trip to Deeping Rangers on Tuesday (10th)
He told the club's social media channels: "We've played really well at Pinchbeck, kept the same team and they perform like that in the first half. It leaves us with questions for Tuesday such as how many changes do we make?
"The first-half was unacceptable. We changed things at half-time and we felt we had that big opportunity with Ryan Rushen at the start, but the big disappointment is we've conceded the second goal and then that was us done. There's no personality sometimes in the group and when we go behind we find it very difficult to come back."
Bland promised a reaction ahead of Tuesday night's Lincolnshire derby with Deeping, who sit 12th in the league ahead of the game, adding: "We will be better than that, that's a fact. They have been doing really well recently so we have to be at it.
"When we've had a setback we seem to bounce back really well and we hope that continues on Tuesday."
Following the game at Deeping, Sleaford are back in action at home on Saturday when they welcome Leicester Nirvana.
Ahead of Tuesday's game, Sleaford were sixth in the league table, 18 points behind leaders Loughborough Students and with two games in hand, but firmly within touching distance of the top four.