Sleaford hosts multi-national walking football event
More than 85 competitors...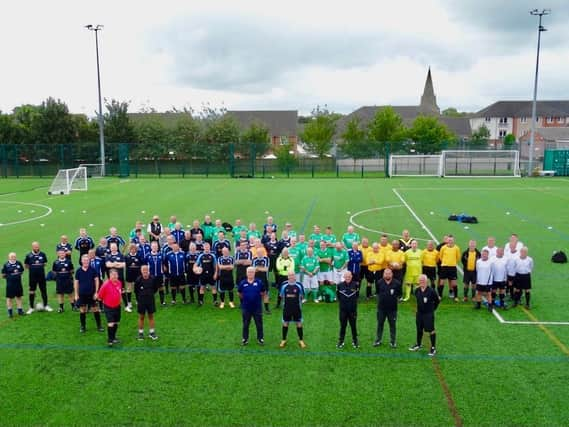 Sleaford hosted its first-ever a multi-national walking football event on Sunday at Carre's sports pitches.
The North West and North East England regional teams competed along with teams from the Ireland National WF, and Scotland Exiles national side in age groups of over 50 and 60.
More than 85 players from all over the country - as far as Plymouth, Berwick, and South Wales - competed.
The game featured many local Sleaford players including Graham Cox, Tripps Mason and Kerry Bampton.
More than £80 was raised for for club funds courtesy of the Laffletics group.