Sleaford Town manager Jamie Shaw believes UCL and tier four fixture postponement is correct move
Matches cannot go ahead with Lincolnshire in tier four...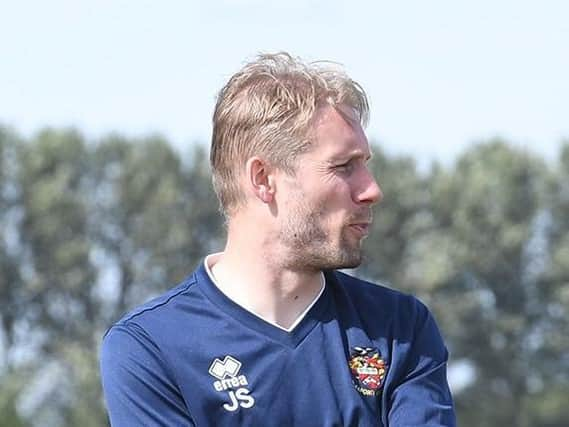 Sleaford Town's matches have been put on hold for the forseeable future after Lincolnshire entered tier four - and manager Jamie Shaw believes that the correct decision has been made.
Adult team sport cannot be played under current restrictions, and the United Counties League have suspended all matches until at least January 13, when the next tier announcements are currently expected, although Prime Minister Boris Johnson is currently scheduled to update the nation again this evening.
Town returned to action for the first time since November 3 last Monday to face Boston Town at the DWB Stadium, losing 2-0.
"I think at the time we played we were aware it was likely further restrictions were coming," Shaw continued.
"I think it's the right thing. If the country's seeing the spikes it's seeing I don't think it's the sensible thing to play on.
"I'm probably at odds with the players in my team. They're generally more of the opinion 'let's play'."
But despite members of his young squad being keen to get back to action, Shaw believes that putting the league on hold could help restrict the spread of the virus.
"Once you get to a football environment people can forget some of the more stringent rules," he added.
"What you're seeing now, I don't think step five football is a risk worth taking with the levels of infections we're seeing out there.
"The ability of hard working volunteers, often aged volunteers, to police that is not there (at football stadiums).
"It's not fair on them. It's necessary and probably the safest way as things are concerned right now."
Harry Limb and Abou Sylla netted the all-important goals for Boston as they won last week's derby 2-0.