Sleaford Town set to return to action with derby duel
Sleaford Town will return to action on Monday night as they face Boston Town in a festive derby - and Greens boss Jamie Shaw is hoping his side can leave the DWB Stadium with three points.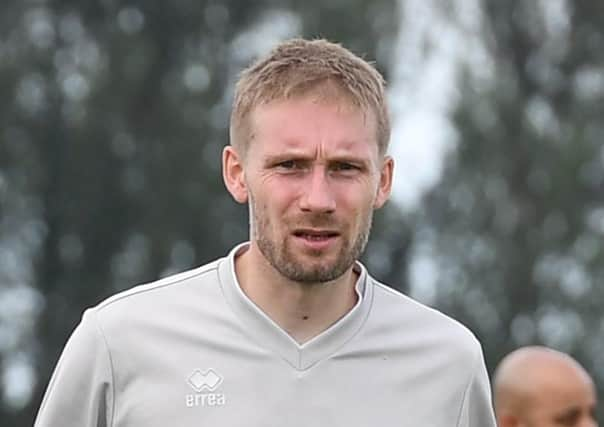 But with neither side having played since November 3, Shaw knows form may not be what people expect.
"It's a local derby around Christmas, it's always an enjoyable game from that point of view," he said.
"Obviously, we're aware they'll be favourites based on league position and current squad strength.
"But we're confident that on the day we can give them a good game and, we've seen over the last two years, it's not always the favourites who go home with the three points.
"We'll go into the game with measured confidence and also mindful of the fact they've got a really good squad of players.
"But often over the Christmas period, and in games like this, form goes out the window."
Monday's contest (KO 7.45pm) was originally scheduled for Boxing day, but later pushed back to the evening of the Bank Holiday Monday.
The two sides have met once already this season, Boston securing a 6-0 victory in the FA Vase.
However, Sleaford were unable to prepare for the contest due to the squad self isolating due to Covid-19 in the build up to the contest in September.
"They were comfortable winners in the FA Vase, but there were a few additional hurdles we had to jump," Shaw (pictured) added.
"We came out of isolation that morning, so we were undercut and didn't have a full squad available.
"Hopefully, that won't be the situation going into this game."