The Lincs League Cup kicks off this weekend - but supporters cannot attend matches yet
Chairman reiterates stay at home message for this weekend...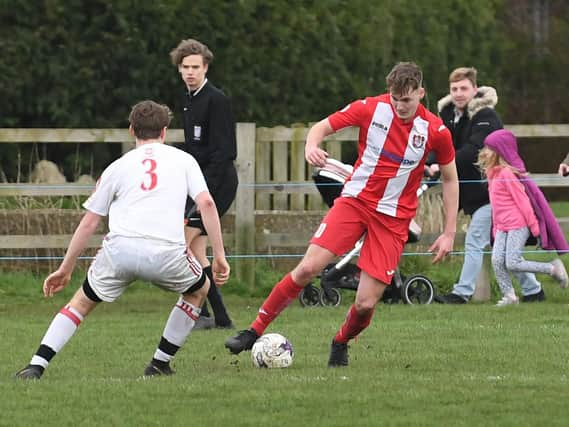 Balcan Lighting Lincolnshire League clubs will return to competitive action this weekend - but supporters still can't cheer from the sidelines.
Clubs were hoping that supporters would be able to return from Monday, after the first round of matches in the Lincs League Cup.
"It's good to see so many friendlies happening before the new North and South Leagues kick off on April 10," said league chairman Julian Rinfret reiterating the stay at home message to supporters.
"However, as a league we ask everyone to follow FA guidelines. There should be no spectators at any of these matches."
The Lincs League are still awaiting confirmation from the FA regarding spectators.
Sixteen teams have been split into North and South divisions, with the winners and runners-up facing one another for the Challenge Cup and Supplementary Cup respectively.
Wyberton travel to Grantham Town Academy on Saturday (KO 3pm).
"We're excited about this. These are competitive fixtures we've put out and it gives every team seven games, culminating in the cup final," Mr Rinfret added.
"A venue will be found, hopefully legislation can allow spectators to be there.
"Everyone's excited, everyone's cracking on and there are friendlies happening. After what's happened over the last year, this is the best way we could give teams something to play for, rather than just friendly situations or a knockout cups."