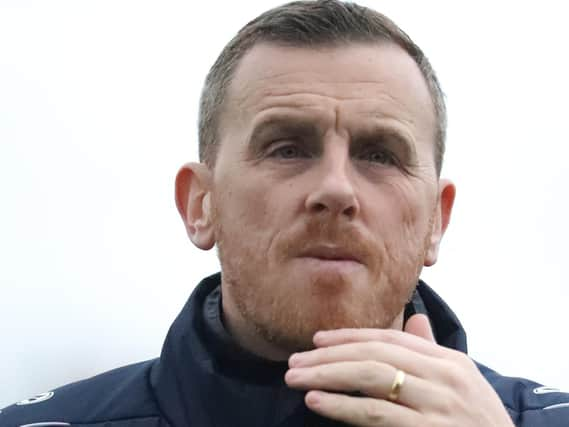 "These are crazy times," Elliott said, after one player tested positive and others have shown symptoms.
"(Player safety) is the most important thing. We've been very good as a club, following protocols and looking after the safety of staff and players and everything.
"It's at the forefront of our minds and actions as well."
Elliott added: "Obviously, it's one of them things that happens in large groups. It starts off with one or two and escalates pretty quickly.
"Yesterday morning we still felt we would be playing, but the sensible thing is not to be playing football."
The club have attempted to follow COVID protocols as stringently as possible, following on from lessons learned from last season's play-off matches.
"We've tried to manage it with distancing and we've done that pretty well on the whole," Elliott said.
"In training and things like that, we're still socially distancing in the sessions to try to avoid situations like this - but I think it just shows that the virus just takes over.
"You can put precautions in place but it's difficult to control."
United are not naming the players who have gone into self isolation.
Question marks have now been raised about Tuesday's FA Cup arrival of Hemel Hempstead Town and next Saturday's league trip to Bradford Park Avenue, who have postponed today's fixture against Hereford due to a COVID case in their camp.
"It's crazy at the minute, it's really hard to get your head round," Elliott said.
"At the moment, the main thing is the safety of everyone.
"Ultimately, that's what we're looking at doing this morning - making sure we do things right. We'll worry about the league and FA Cup after that."
United have to play their cup contest this week or they will forfeit the match.
The manager continued: "I think, going to bed last night, I was realising I had three players missing. Although disappointing, I had to remind myself that that's what I've said to the players - we have to adapt and be flexible.
"I imagine it will happen to every team in every league this year at some point.
"I keep saying to the players, it'll be a season like none of us have experienced before."