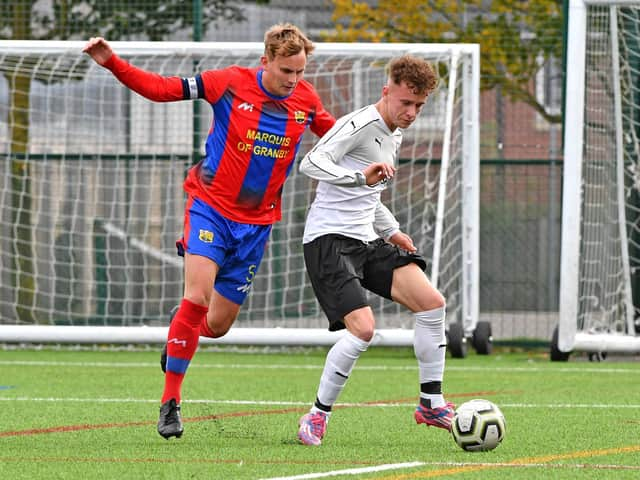 Boston and District Saturday League chairman Roger Gell says he is delighted to see that hunger for local sport remains.
There were fears across the country that March's lockdown - which saw many divisions, including Boston, declared null and void - would see grassroots sports struggle to recover.
However, Mr Gell believes that missing action has had the opposite effect.
"It's incredible this time last year we would not have forseen any of this," he said.
"The league was suspended on March 10.
"Here we are, we've played seven Saturdays in eight months. That's virtually a season of football.
"But I have been very enthused by the clubs, players and referees who want to engage in local football. We've got over 1,260 players registered, 60 referees and we started the season with one more team than we finished last season.
"The concern was there may be some sort of fall away. It's gone the opposite way."
Mr Gell also praised the attitude of clubs during difficult times for local football.
"The clubs have been terrific the whole way through, from the understanding of the difficult decision the committee had to make to declare last season null and void," he added.
"Then we had to hold the annual general meeting, put back to July, and held virtually for the first time ever in the history of the league. Every club attended."
Clubs have had to adapt to the new digitised way of doing things, including making player registrations and uploading match reports online.
Mr Gell continued: "Clubs have embraced that and we have used the time of lockdown to try to guide clubs to put match reports directly onto the FA Full Time website, which will be the final component of the league becoming fully computerised.
"They're embracing that and using the opportunity to practice at the moment.
"We are utilising the time of not playing for secretaries to get more and more used to using the computer requirements."