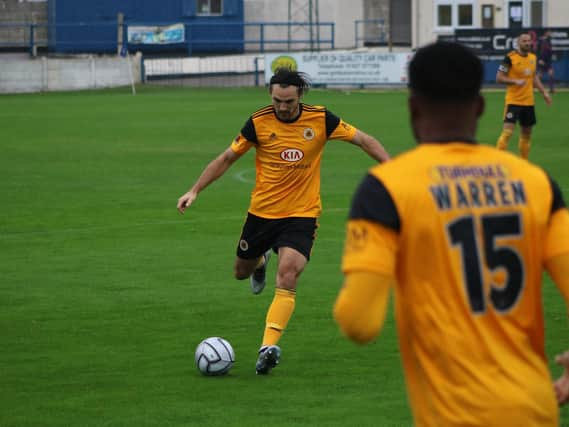 Tom Platt returned to action and is ready to battle for his place in the Boston United starting XI.
The midfielder made an appearance off the bench in today's goalless draw with Chester, his first minutes on the pitch since facing Darlington on November 10.
It was in that match he pulled hamstring and has been sidelined for the previous four matches.
"It's really good to be back, it's been four weeks and feels like a lot longer," said Platt, who was booked by referee Jon Kenny within minutes of his return.
"He told me it was reckless, I didn't think it was. I got the ball, but that's the way it is these days. You've got to be careful.
"It was the Darlington game where I did it. It wasn't a bad tear, like I've had before, but one that took a while to shake off. I trained properly Thursday night and it feels good."
Platt now wants to regain his place in the starting XI.
"When you get injured you know the lads are all great players and, if someone comes in they'll do a good job. It's good we have a squad as good as we have," he added.
"I think in the past if we'd had two or three out you'd really notice, bit now the lads who come in can all do the job as good as each other."