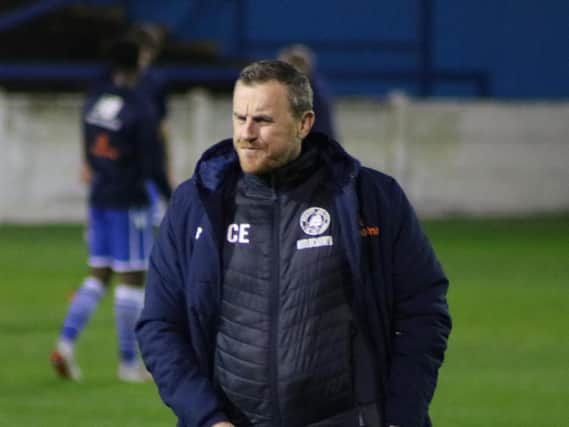 But it was the defensive display, in blustery conditions, which caught the manager's eye.
"I thought the second half was a really poor game from both teams, obviously the conditions added to that really," Elliott told BBC Radio Lincolnshire.
"Ultimately an away performance with a lot of grit. I thought we showed bits of quality in the first half and did what we had to do.
"Shielsy and Garns (central defenders Luke Shiels and Scott garner) love them battles, having to win headers and volleys.
"I actually think we had the better chances and, as an away team, I think we did what we needed to do. But it was probably the worst performance so far."
United delivered the perfect response after Tuesday night's draw against Guiseley, which saw the Lions level in the 95th minute.
"We missed the target a lot on Tuesday and we talked in training about hitting the target and relaxing a bit more," Elliott added.
"I thought the keeper should have saved it but you ask a question and he's got a goal. I'm really pleased for him.
"I'm disappointed not to have maximum points but it's a decent enough start, we've got goals and clean sheets, which is what good teams do."