United Counties League have cup competition they can 'set up right away' if clubs want to play on
Sides given deadline to submit opinions...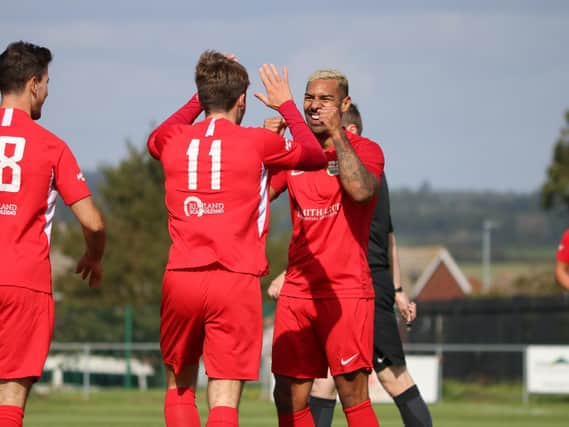 United Counties League clubs have been given until March 12 to decide whether they want to play a supplementary competition to round off the curtailed season.
No more league matches will be played in the 2020-21 campaign after the Football Association confirmed last week that the season would be curtailed for Steps 3 to 6 of the National League System after consultation with clubs.
However, with organised team sports set to return from March 29 on Prime Minister Boris Johnson's roadmap to bring the country out of its Covid-19 lockdown, there is still hope that some football can be played before the end of May.
The UCL are now seeking the thoughts of their member clubs with league chairman Alan Poulain confirming they have a competition that 'we can set up straight away'.
Poulain said: "What we have always said is that as far as I am concerned, if players, clubs and management want to play football in our league then we will accommodate it. We will arrange something, somehow.
"So, on this occasion, we know we can play football after March 29 but we don't quite know when spectators may be allowed to return at this level. It may be after April 12.
"We have sent each club a questionnaire, which basically asks if they want to play football and, if so, how do they want to do it.
"We have a competition we can set up straight away but we are asking the clubs whether they want a cup competition that would run during April and May and would their participation be conditional on whether supporters can attend.
"Of course, we may not know that until after April 12 and one hopes the lockdown will be eased so that we can allow supporters to come back like they were before the lockdown.
"We have also asked whether they would be willing to start on April 10, mainly because it will be quite difficult to fixture everything in before the end of May which is the time we need to finish.
"We could have a competition for each of the three divisions if the interest is there.
"If the clubs cannot play then we will look at the numbers left to decide whether it is going to be one competition, two competitions or three. We can also regionalise things as well if that's what clubs want.
"It's not mandatory. The clubs can do this however they want and if they want to play then we will try to make it happen."
However, Poulain admitted there are scenarios for clubs that he hadn't factored in.
"I heard from one of our directors who was listening to a radio show last week and one of the two clubs said they weren't sure how many of their players had the appetite to carry on playing at the moment," the UCL chairman added.
"This is the one scenario, personally, I hadn't thought about. I just assumed everyone would be itching to get back and playing football but I am not so sure now.
"We have given the clubs until March 12 to get back to us an idea of where they are.
"But we have already had one come back and say they can't play because they have dug their pitch up so there are things like that to factor in."
The FA have confirmed that this season's Buildbase FA Vase is set to continue which means the all-UCL fourth-round clash between Anstey Nomads and Wellingborough Town will be played, potentially in early April.