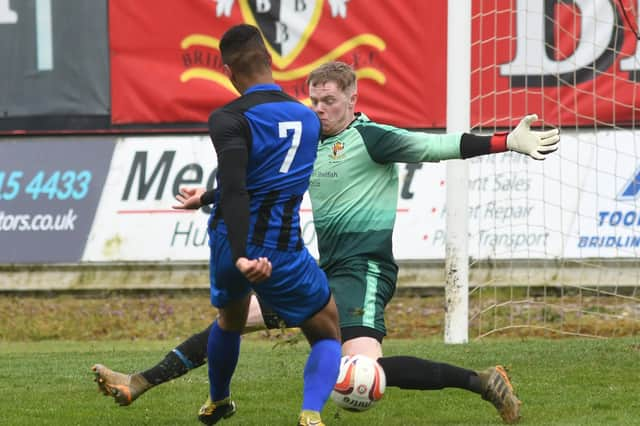 However, the Holy Blues boss knows full well that regaining that status will be the hard part.
Woodhouse has made no secret that he wants to be the man to win Trinity promotion when next season kicks off, but accepts plenty of Northern Premier League rivals will also have their eyes on the same prize.
"Before I came in the club was relegated from the Conference North, but I still see Gainsborough Trinity as a Conference North club," he told The Standard.
"I absolutely want to be the man to win promotion and get the club back up there, but it's a difficult league.
"We can't be arrogant and think we deserve to go up as we shouldn't be at this level.
"There are teams like Scarborough and South Shields who get over 1,000 fans through the gate.
"There are teams like FC United, really tough teams that generate a lot of money and have bigger budgets. And nine times out of 10 you get what you pay for."
Woodhouse has begin revamping his squad with the arrivals of Tom Jackson, Lewis Collins, Adam Drury and Reco Fyfe, and hopes his side can be challengers.
"It's a two year project but I want us to be right in the mix next season," he added.
"I want this batch to grow together, but we still want to be up there."
Woodhouse has developed a strong relationship with the Gainsborough fans since his arrival last season.
While suggestions remain that next season could still kick off without supporters in stadiums, Woodhouse believes that wouldn't be right.
He added: "Football is for the fans. Without the fans it's not the same, there's nothing better than celebrating a victory with the people backing you, who are behind you.
"Non league can't survive without the fans. We don't have big sponsorship money coming in and TV money.
"People coming through the gate, buying a beer or a cup of tea are important for us. Fans going into a Premier League ground are probably one per cent of revenue, at a club like Gainsborough it's probably 95 per cent. It's important we have our fans."