We want to finish the job properly
Nathan Collins has vowed the 'finish the job properly' at Skegness Town.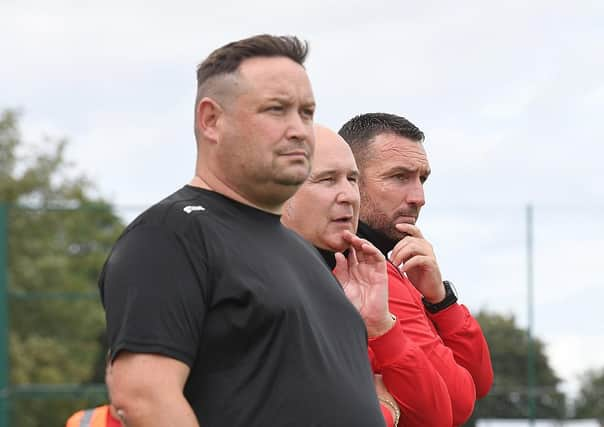 The Lilywhites were second in the Northern Counties East League Division One, a point behind leaders Winterton Rangers and with a game in hand, when it was announced the competition was to be scrapped this campaign, due to the coronavirus 
pandemic.
Collins - and his management team of Nick Chapman and Chris Rawlinson - were in their first full season together at the Vertigo Stadium and desperate for promotion.
However, Collins is full of praise for the club and would love to make up for lost time next season.
"Skegness have been brilliant behind the scenes," he told The Standard.
"Even though they've not been at this level long, it's probably the best run club I've been at in the way things are done behind the scenes.
"The structure is set for the next few years and that's credit to people who have been running the club for years.
"If they still have ambitions of going for promotion, which I know they do, then I'd be happy to still be at the club. I think it's the same for Chris and Chappy as well.
"For me there's no reason to look elsewhere. I'd like to be able to take Skegnes through the leagues. I want to finish the job properly."
Collins also hopes to keep the majority of his squad together when football is able to resume.
"We've got a lot better squad than we started with, we've built through the season," the manager added.
"A lot of the lads are young players and they've enjoyed it here.
"I think the group wants to work together and to achieve promotion here.
"Obviously, being successful means other clubs will want to cherry pick our players.
"But I think it will take something good from a higher level to make the lads want to leave."