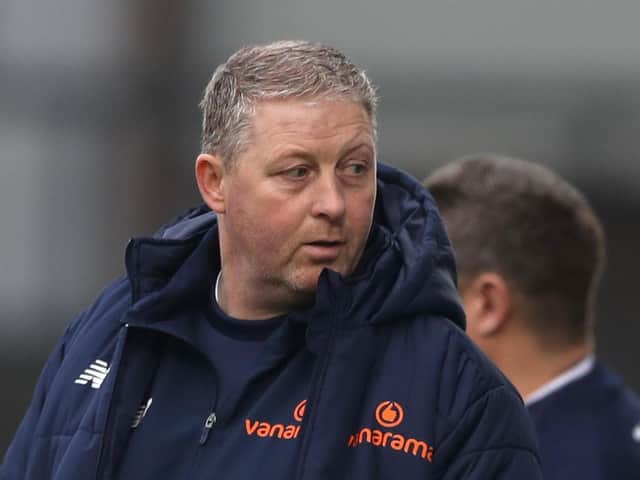 The Pilgrims were leading 2-0 at Blackwell Meadows with 87 minutes played when an injury to Quakers dedfender Nicky Hunt saw the contest abandoned last month.
Armstrong admitted the result meant little to him as his player was receiving medical treatment.
Hunt was discharged from hospital the following morning and, now the National League have made their ruling and the dust has settled, Armstrong wants his side to get on with the job at hand when the two sides meet in February, in the rescheduled contest.
"At the time I couldn't have cared less about the game, all I cared about was Hunty," he told North East Sport News.
"The ref said he was going to have to abandon it and my reaction was 'I don't really care', the game just wasn't a concern at that moment.
"But we've since talked about it as a club, and I've been involved in games when teams have come back from two goals down late on. It happened when I was Blyth manager.
"The league have made their decision and we've got to make up for what happened, we were caught on a bad day after the Swindon Cup game ( a 2-1 FA Cup defeat in the previous game)."