What Boston United boss Craig Elliott has learned from studying National League matches
Pilgrims boss watching step one games after season was made null and void...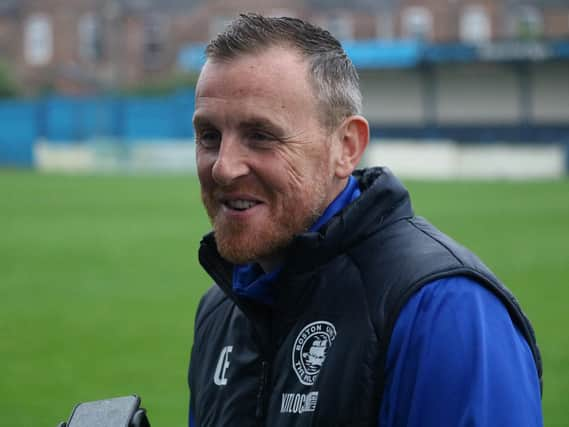 Boston United boss Craig Elliott doesn't believe there is too much difference between the National League and its North and South divisions.
After the Pilgrims' campaign was axed, Elliott has been spending his time watching matches from non-league's top tier.
When asked whether he thought there was a gulf in quality, he replied: "Not really. I think maybe the top two or three in that league (are a step above), as they have that togetherness.
"I've watched Sutton a bit and you can see they're very organised. I think the only difference is that there's more full time teams, to be honest.
"I think that's simply the difference - you see that with teams that have gone up."
Last season's National League North champions King's Lynn and Altrincham, who beat United in the play-off final, sit 17th and 21st respectively in the standings.
"Altrincham have dropped down a bit lately but I think they've coped with a lot of big teams in there," Elliott added.
"King's Lynn have struggled but they've lost some big players. Maybe that's not a true reflection.
"You've seen over the years a lot of teams that do go up do well. It's been interesting to watch a lot of teams in that league to be honest."
While Elliott has enjoyed more time to check out the National League, he admits that action isn't always as expected - especially away from the top end of the table - after the threat of relegation was removed.
"With no crowds, the games can become almost like a pre-season friendly, you can tell some teams know they have nothing to play for," he added.
"We all know football's not like that in our league, there's a lot of pressure involved. It is what it is this season."