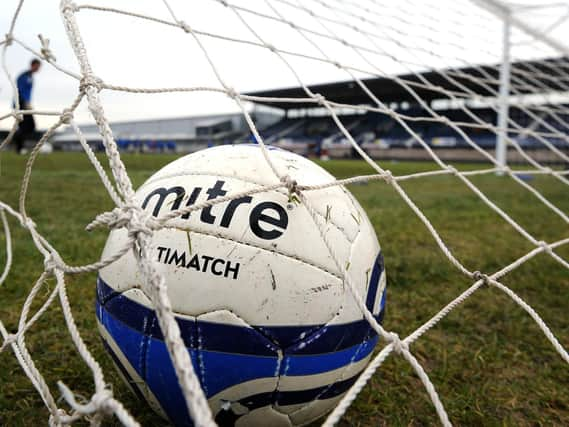 Midfielder Wollerton (21) has joined Trinity after his contract at York City expired and becomes the club's tenth pre-season signing.
Shaw said: "Alex is the perfect fit for Gainsborough Trinity our recruitment model and style of play going in to the new season.
"He has enjoyed a really impressive football education at some big football clubs and now is at a stage in his career where he needs a platform to perform.
"He plays the game with energy, enthusiasm and has a high level of technical proficiency.
"He is a forward-thinking midfield player who is willing to run beyond the strikers and I think he could get good numbers to his name if he learns when and how to arrive in the penalty box to maximum effect.
"He is a bright, intelligent young man who carries himself really well and I think we can definitely help him in the next stage of his footballing journey.
"He had good options in the same division and opportunities to join squads higher up the pyramid.
"Knowing the reputation of our football club and understanding the way we will be working; Alex has chosen Gainsborough Trinity and I am confident the supporters will enjoy his all-action displays."
Barnsley-born Wollerton added: "I'm delighted to have signed. The gaffer and the players have made me feel really welcome.
"Now I just can't wait to get playing in front of the fans."
Wollerton had two years in the Manchester United academy, before spending a number of seasons at Leeds United.
He has also appeared for Darlington, where he made his debut in that National League North against Chorley.
Wollerton is currently working towards his UEFA B badge and has worked within the Barnsley Youth setup.