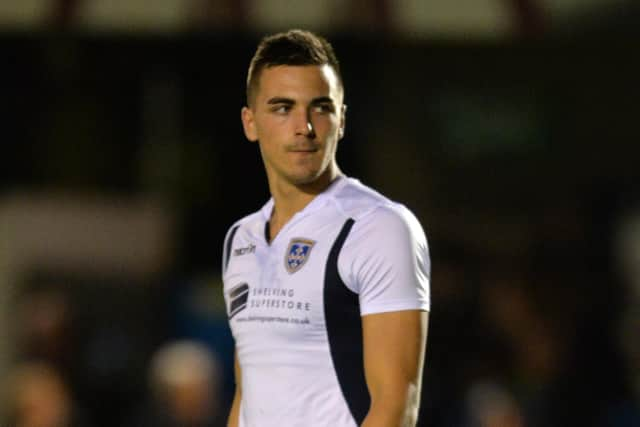 The 22-year-old joined on loan from National League North outfit Guiseley in November, just days after Curtis Woodhouse took over as manager of the Holy Blues.
"I've only got good things to sat about my time there, to be honest," Thornton told The Standard.
"Since I came in I've enjoyed every minute of it.
"Everything about the club, the chairman, the manager, the people, the staff; they were brilliant to me and it made me enjoy my football again.
"When you're playing week-in, week-out you enjoy it more. But it's not just that, the way the club is run and the team made it a really good experience."
Thornton had just agreed to extend his stay until the end of the season when the coronavirus outbreak saw football suspended, and then axed.
Trinity found themselves 10 points off the play-off spots with 10 games to go, and Thornton believes that a late surge up the table was possible had the campaign been able to continue.
"When I first came it was all about staying up," he added.
"But then we put a run together and we were the form team over the past 10 games.
"If we'd have kept it going, all it would have taken was for a few teams above us to drop points and we would have had a chance."
While Trinity's season is over, Thornton's isn't.
The National League has not officially ended and, were action to resume, he may still be called upon by the Lions.
"I don't really know what's happening there but if Guiseley were to start playing again I could be asked to play," he added.
"I'm still a Guiseley player. I've got to keep myself fit in case my season isn't over yet."
If the campaign is over then Thornton will begin talks over his future.
"My contract runs out at the end of the season and I don't know what's happening yet.
"I'm at a point where I want to play regularly. If Guiseley want me then that's great.
"If not I have to find a different club. Maybe that could be at Gainsborough? Who knows?"