Wongers are planning beyond current season
Horncastle Town remain a work in progress, but manager Mickey Stones believes firm foundations are being laid.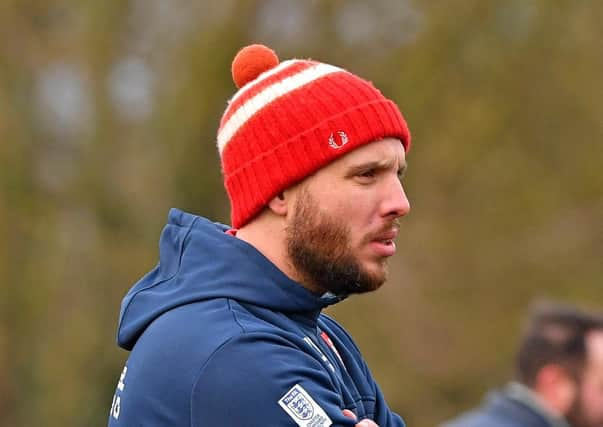 The Wongers haven't played since October 17 due to the national lockdown and the postponement of the Balcan Lighting Supplies Lincolnshire League.
Question marks remain as to when action will resume, with no league fixtures currently scheduled for the new year.
However, Stones wants his side to learn lessons from this campaign.
"We would hope things are back to normal for the start of next season and if this season does get curtailed early we can begin planning for next season earlier," he said pragmatically.
"We're definitely looking forward to next season and getting back to normal, hopefully."
The nature of the stop-start campaign has frustrated Town following the arrival of Allan Ross as the club's joint-manager.
The former Wongers player and assistant to ex-boss Glen Maddison returned in the summer to work alongside Stones and the management team.
While Ross is keen to get his vision across to the team, the lack of regular match action has made it hard for the squad to put ideas into practice.
Stones added: "We've really enjoyed working together and it's just a shame its had to happen this season.
"But we love our football so we'll get through it and take this season for what it is and be fully committed for next season.
"We would like to finish the season and develop a new style under Bro (Ross' nickname) and the way he wants to play.
"We're still getting used to that, the players certainly are."
This season's new-look Lincs League features 17 clubs, following a series of new arrivals, mostly from north of the county, in the summer.
The new tests are something the Wongers have enjoyed so far.
Stones added: "There's some really good teams in this year.
"It's a great league to be in and there's some great players in there.
"The standard is higher and it's looking very strong.
"It's good to test yourselves, especially for a club like us which wants to win promotion to step six."
Horncastle Town Reserves and Carrington's Park United will both return to Boston & District Saturday League action when the league resumes on Saturday.
In the Workforce Unlimited Division One, Park will travel to face highfliers Boston Town Reserves.
In the same division, Horncastle Town Reserves host Eagle United.
Park United Reserves will also be in action in the Workforce Unlimited Division Three.
They will host Swineshead Institute A.
All matches will kick off at 2pm.