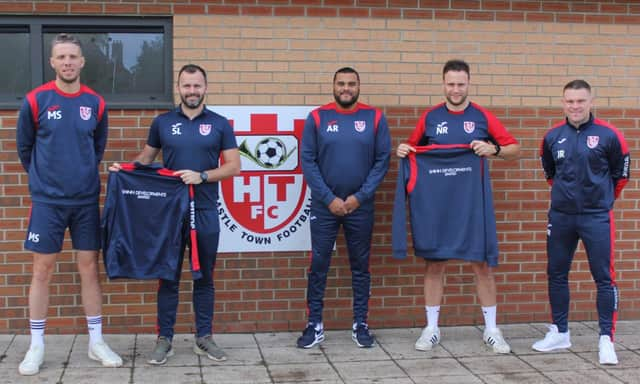 The Balcan Lighting Supplies Lincolnshire League is currently suspended until January, yet Covid-19 ensures uncertainty continues to surround many of this season's sporting competitions.
But whatever happens for the remainder of the campaign, the Wongers boss says it is vital his side begin laying foundations for next season with any upcoming matches that are given the go ahead.
"It'd be nice to finish the season and build some momentum and confidence ready for next season," Stones told The News.
"We do want to get promoted to step six.
"Things are going on in the background to help us with that.
"Next season we will want to get promoted."
The Wongers currently sit 12th in the table, albeit with up to five games in hand on sides above them
"We had hopes for this season and haven't had the best of starts," he said.
"We probably put ourselves under too much pressure.
"In the Lincs League, if you want to win the league you've got to go nearly a whole season without losing.
"When you don't have a great start you put yourself under pressure and start making mistakes."
One task facing the Wongers in the new year is to maintain motivation after a stop-start year of football.
"I think it's certainly died off, the hunger from the players," Stones confessed.
"The lads were out doing their own bits and buzzing to get back after the first lockdown, but it's hard to continually keep going.
"There will be a lot of games to play in the new year and if we don't get back to it early January then I think it'll be difficult to fit the games in."